I request friends of Congress to not to make farmers tool of political activity amid nature caused water scarcity:Mandaviya
March 03, 2018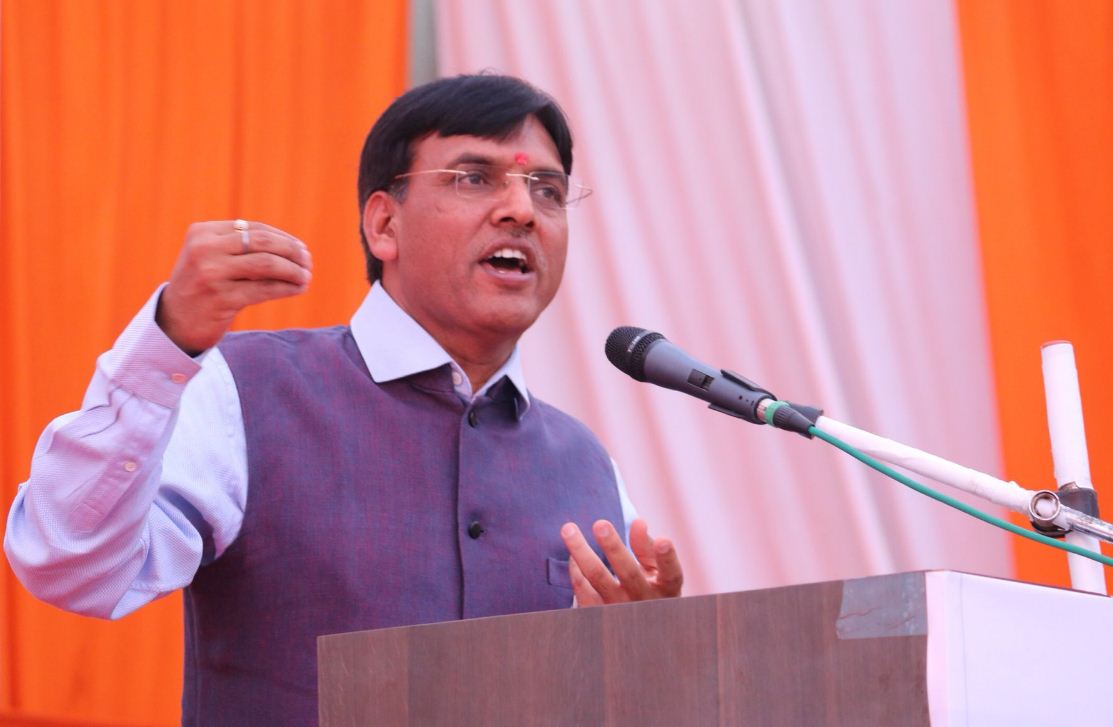 Ahmedabad:
Union Minister and senior BJP leader Mansukh Mandaviya today appealed Congress and other opposition parties to not to make the farmers of Gujarat a tool of their political activities amid the nature caused scarcity of water.
His statement has come in the wake of the ongoing agitation of farmers for release of water from river Sabarmati to Fatewadi canal for saving crops. The farmers who had lifted a barrage sluice gate at their own yesterday were on a sit in protest demanding release of water in greater volume.
Talking to newsmen here today Mandaviya, who was here to to participate in an event in Gujarat Chamber of Commerce and Industry on 'budget for new India- a different perspective,' said, 'the government will continue to supply water to farmers till the availability of water was there. But we must understand that the availability of water depends on many natural factors.'
'I request the farmer friends to not to indulge in any political activity for it. I also request the political parties and also the friends of Congress to not to do politics on the issue,' he said.
DeshGujarat