Jagdishbhai never abused, only asked not to misbehave with speaker:Nimaben
March 14, 2018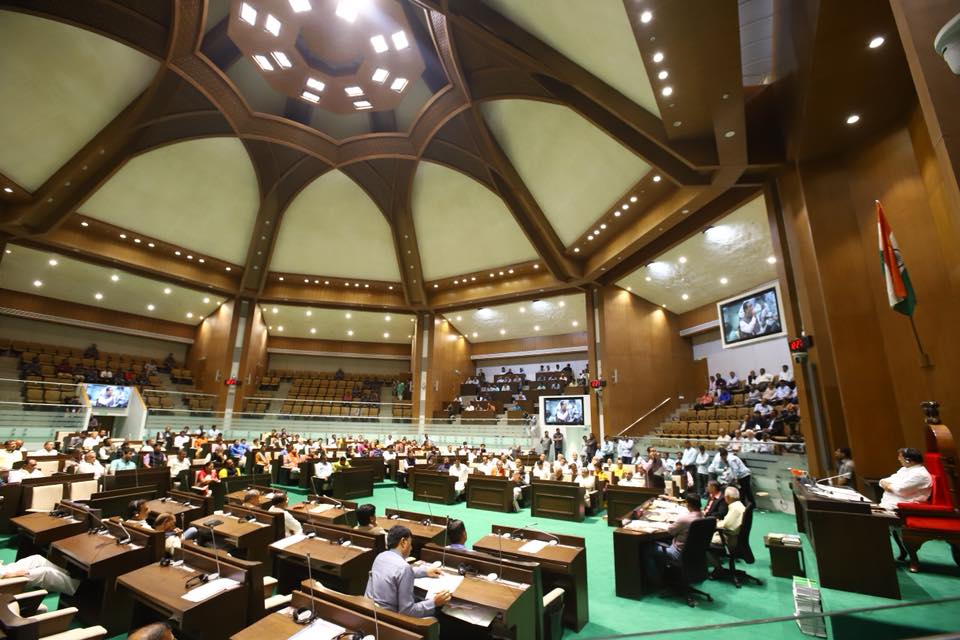 Gandhinagar:
Senior woman BJP MLA from Bhuj Nimaben Acharya who had a narrow escape during the incident of attack by Congess MLA Pradip Dudhat in the Gujarat assembly, rejected his claim that BJP MLA from Nikol whom he had tried to attack with a mic had abused him.
Nimaben who was in close vicinity to Panchal during the shameful incident later told newsmen that in-fact Panchal, had requested Dudhat and Ambrish Der to not to hurl abuses at the speaker.
'Ambrishbhai himself was so enraged that had the sergeants in the hosue not caught hold of him, he would have attacked the speaker,' she said.
'Jagdishbhai (Panchal), was a thorough gentleman and I even doubt whether he knows any abuses and not. He only asked the enraged Congress MLAs to not to misbehave with the speaker,' She added.
She said that Congress which after this shameful incident was trying to cover it up had seemingly behaved like this under a well planned conspiracy.
DeshGujarat