We rebuked our MLAs, those from BJP should also be taken to task:LoP Dhanani
March 14, 2018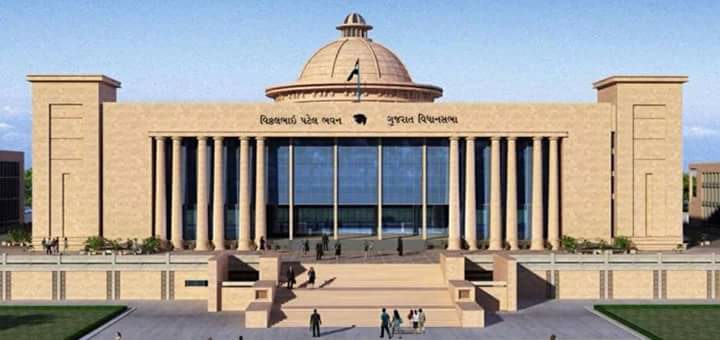 Gandhinagar:
After the extremely shameful behaviour by Congress MLA Pradip Dudhat in Gujarat assembly, LoP Paresh Dhanani demanded the speaker to release the video footage of the assembly proceedings in public domain for people of state to know the reality.
He also said that Congress has rebuked Dudhat and Ambrish Der for their behaviour which even though was in reaction to the constant instigation by BJP MLAs including Jagdish Panchal and Harsh Sanghvi.
Talking to newsmen Dhanani also alleged that some of the BJP MLAs including a minister tried to attack Dudhat and other Congress MLAs in the assembly lobby after the incident.
He claimed that when congress MLA and former MP from Jamnagar Vikram Madam was trying to draw attention of the speaker during the point of order of DyCM Nitin Patel amid the question over the report on the incident of sacrifice of two children of his constituency in Asaram Ashram, Panchal hurled abuses at Dudhat who got enraged.
'Panchal and Sanghvi also threatened him that he would also be treated the same way as Haren Pandya, who was assassinated,' he said.
Dhanani said that though the proceedings of various assemblies and parliament were telecast live yet unfortunately it was not done in case of Gujarat assembly.
'What happened in Gujarat assembly today was a black chapter in the legislative history of the state and to ensure that it never again was repeated, all those involved in it, be them from the treasury benches or the opposition, should be rebuked and the live telecast of the proceedings should be started,' he said.
He alleged that for the past around one week BJP members were under a conspiracy trying to instigate the Congress members in the house where the speaker was suspending en-mass the opposition on one pretext or the other.
'The speaker must make available the video footage of the proceeding from the time the point of order was raised till the adjournment of the house. So that the people could know what actually happened,' he said.
Notably, Dudhat, who has pulled out a mic and tried to attack Panchal, has been suspended from the house for the remaining budget session. Der who also misbehaved in quite enraged manner along with Madam have been suspended for the day.
DeshGujarat