10 including 7 women dead, 10 injured in tractor trolley – bus accident in Kutch district of Gujarat
April 15, 2018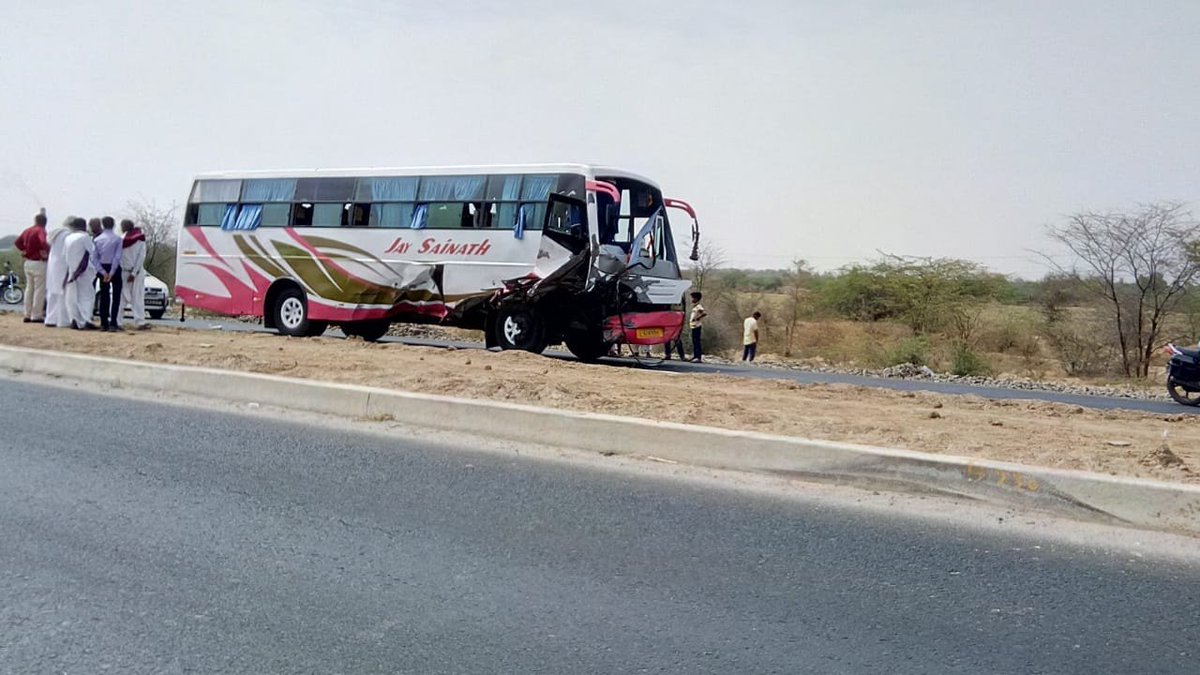 Bhuj:
10 people including 7 women and a child died while 10 others injured in a tragic road mishap near Shikra on Bhachau-Dudhai road in Kutch district of Gujarat today.
Police said that several people mostly from a Patidar family were going to participate in a marriage related ceremony in nearby Vijpasar in a tractor-trolly which collided head on with a speeding bus.
9 of the deceased were from a single Patidar family from Shikra.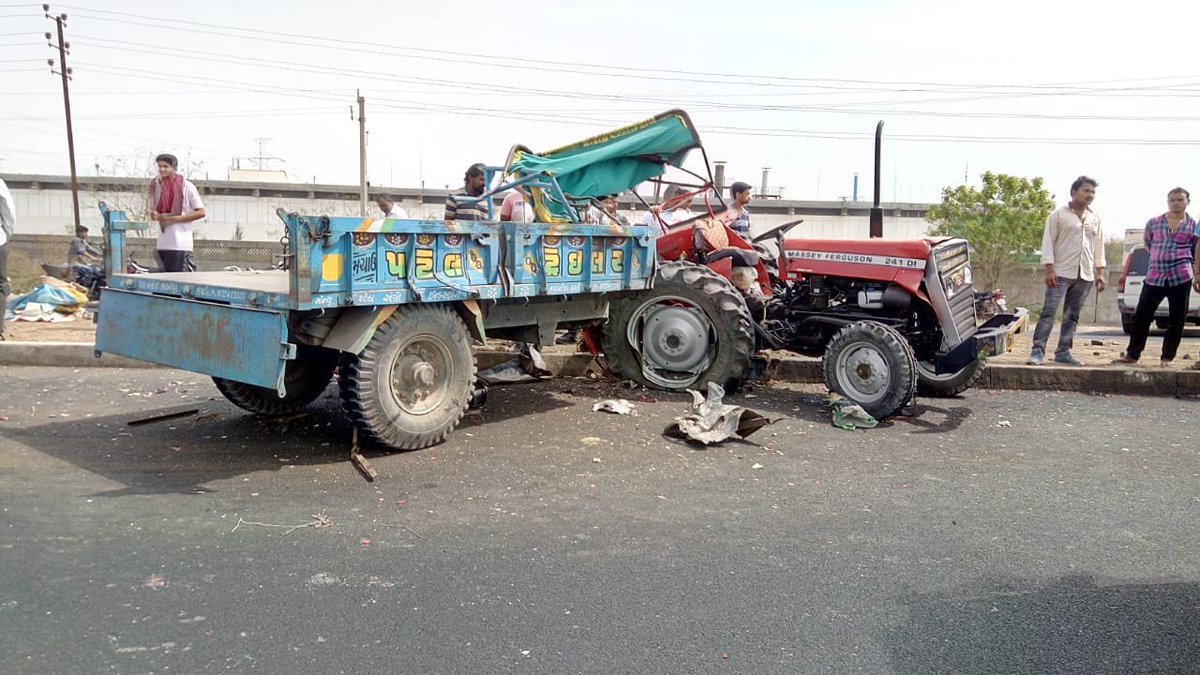 There were 5 women and 3 children among the 10 injured.
The tractor was in the wrong-lane as the other lane was not in good shape due to construction work.
The deceased have been identified as –
Jignaben E Bhutak (24, resident- Vijpasar), Kankuben B Anavadiya (60, res- Shikra), Pamiben N Anavadiya (55, res- Shikra ), Dayaben Mooljibhai Anavadiya (35 res- Shikra ), Nishaben P Anavadiya (64 res- Shikra ) Meenaben Rattabhai Anavadiya (50 res- Shikra ), Ramaben Madevabhai Anavadiya (60 res- Shikra ), Kishor Mooljibhai Anavadiya (10 res- Shikra ), Vishal Ramesh Anavadiya (20 res- Shikra ) and Nanaji Hira Anavadiya (head of the family, 75 res- Shikra ).
DeshGujarat