Rupani explains a new systemic bureaucratic change brought in since a month to serve urban Gujarat more efficiently
May 06, 2018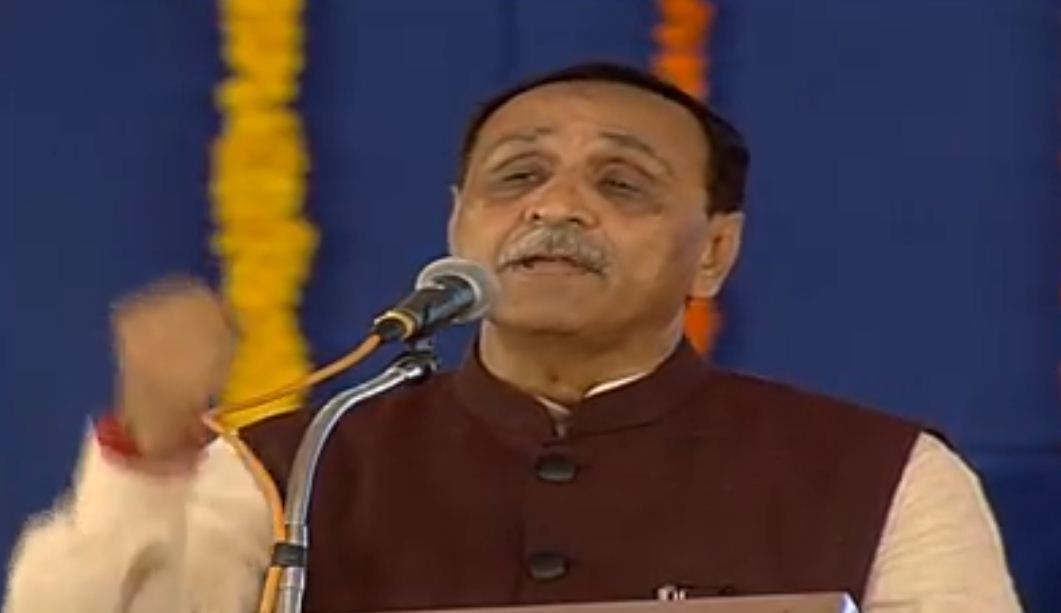 Gandhinagar: While speaking at Gandhidham, Gujarat Chief Minister Vijay Rupani explained in detail a systemic change his government has recently made to bureaucracy in order to serve urban Gujarat in better way.
'Newly inducted Indian Administrative Service(IAS) officer is first appointed as District Development Officer(DDO) and later as district collector. As DDO, the officer get experience of rural development and as Collector, he/she would have experience of revenue. But in this course they don't get any exposure of dealing with urban affairs,' Rupani said.
'We have started a new arrangement under which a new IAS officer will have urban experience between his tenure as DDO and Collector, so that when he/she become Secretary in the state government, he/she would already have exposure of serving urban area which will be good for the State and achieving overall progress,' Rupani added.
He said less than a month ago, a new system has been started under which one IAS officer will work as Regional Commissioner for bunch of 30 municipalities. A State Commissioner will be placed above all Regional Commissioners.
Rupani said 7 IAS officers are allocated to only urban and municipality works.
In response to Gandhidham municipality president's demand that Gandhidham had a population of 5 lakh and it should be given municipality status, the Chief Minister said,'I don't know what is the mathematics(behind this figure because as per year 2011 census Gandhidham has little over 2 lakh population) but main thing is, in Municipal Corporations, there's an IAS officer as commissioner, while in municipalities, the Chief Officer is Mamlatdar cadre officer. There's belief that with IAS officer at helm, things go well. But now municipalities are also going to have IAS officers.The government has freed seven officials for municipalities. The things such as taxes, recovery, 14th finance commission grant's proper utilization, roads, gutter water arrangement will get streamlined with a new administrative arrangement that has taken place since a month.'
As per census – 2011, the population of Gujarat at 0.00 hours as on 1st March 2011 is 6.04 crore comprising 3.15 crore males and 2.89 crore females. Of this, the rural population is 3.47 crore and the urban population is 2.57 crore. In percentage terms, the rural population constitutes 57.4% of the total population and the urban population is 42.6%.
DeshGujarat