Rupani reviews Jal Abhiyan progress at 6 sites in as many districts through drones
May 14, 2018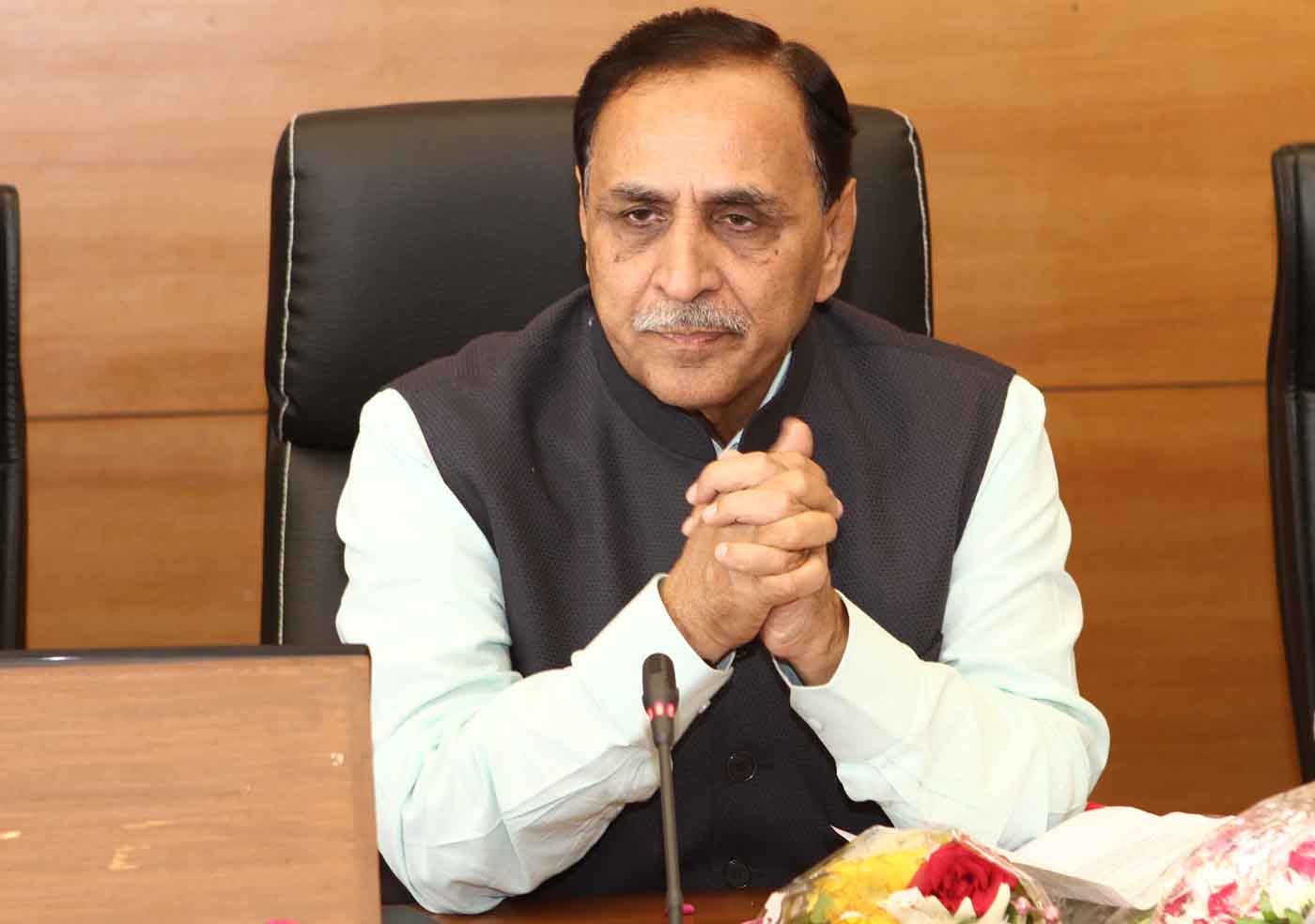 Gandhinagar: Gujarat Chief Minister Mr. Vijay Rupani today reviewed the progress of ongoing Sujalam Sufalam Jal Sanchay Abhiyan with officials at six works sites in six districts through drone monitoring command control wall technology from his residence at Gandhinagar.
A direct link was established with Gomta in Rajkot district, Chkhalvav in Tapi, Kamalpur in Sabarkantha, Naredi in Junagadh, Dudhia in Dahod and Bhadam village in Narmada district through video conferencing with Collectors, MPs, MLAs, Sarpanchs and villagers of the respective district.
Speaking on the occasion, Mr. Rupani said that funds should be no criteria for completing the job, to continue for next three years, to ensure there is water for 50 years. The additional storage capacity will be realised by the farmers when the ponds are filled with rainwater during the monsoon. The water stored in ponds in heavier rainfall regions like Narmada district.
He asked the villagers to ensure water stored in the ponds lasts till the next monsoon. He asked them keep separate account of donations received for the campaign. The farmers can take away clay dug up from the ponds free-of-cost to their farms. The campaign has helped create 19-lakh man-days job mainly through MNREGA.
The campaign was launched on May 1, 2018 to create 11,000-lakh cu ft. The work is on at 8,332 sites with the help of 3,306 JCB machines and 9,890 tractor-dumpers across the state. The water storage capacity has increased by 258.76-lakh cubic feet till May 13, 2018, creating 19-lakh man-days job.
Those present at the time of video-conferencing at Gandhinagar included Chief Minister's Principal Secretary H.K. Das, Secretary Ashwinin Kumar and OSD D.H. Shah, among others.
– Information