Local Hindus in Paldi denied permission to hold march over 'Land Jihad' issue
June 03, 2018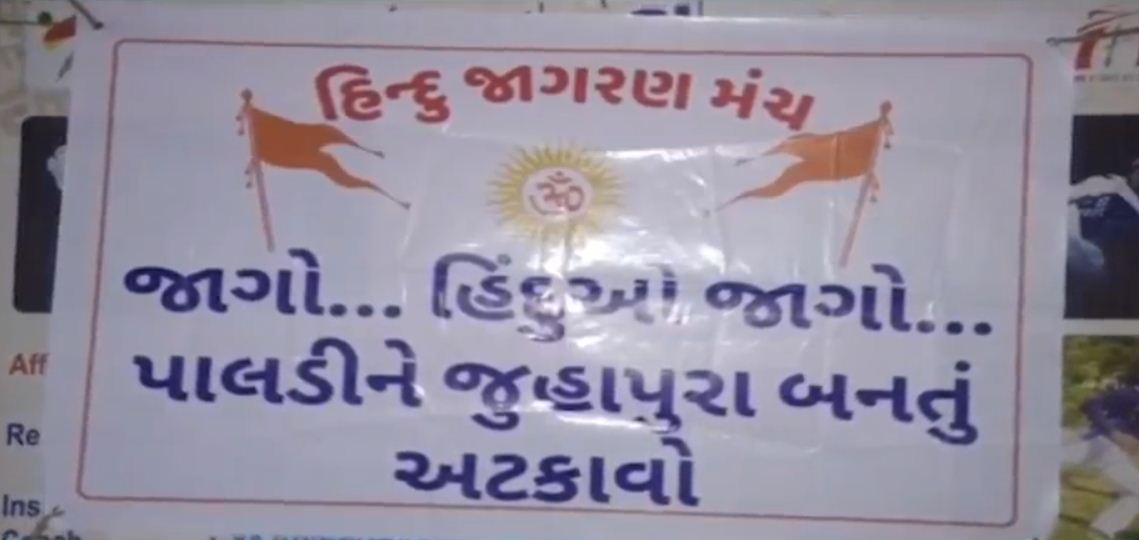 Ahmedabad: Paldi Police today detained a group of Hindus who were trying to march in rally, permission of which was not granted. Locals in Riverfront West area of Paldi are protesting Ahmedabad Municipal Corporation(AMC) and District Collect's inaction against illegally constructed and occupied Varsha flats.
Local Hindus allege that Varsha flat is a residential scheme for Muslims, and addition of such a huge chunk of Muslim to this area will make it another Juhapura(a Muslim ghetto in the city).
'If govt fail to take action against Varsha flat in regard to violation of disturbed area act and building use(BU) permission, the area will gradually become Muslim dominated, and the temples and derasars will need to be deserted eventually like it happened in wall city area of Jamalpur. Hindus will have to shift to Bopal to live peacefully and this area will become another Juhapura,' a local said.
'If AMC fails to take action against Varsha flat, the next will be reconstruction scheme for Ashiana flat, and in that case, thousands of Muslims will add to this area,' another local said.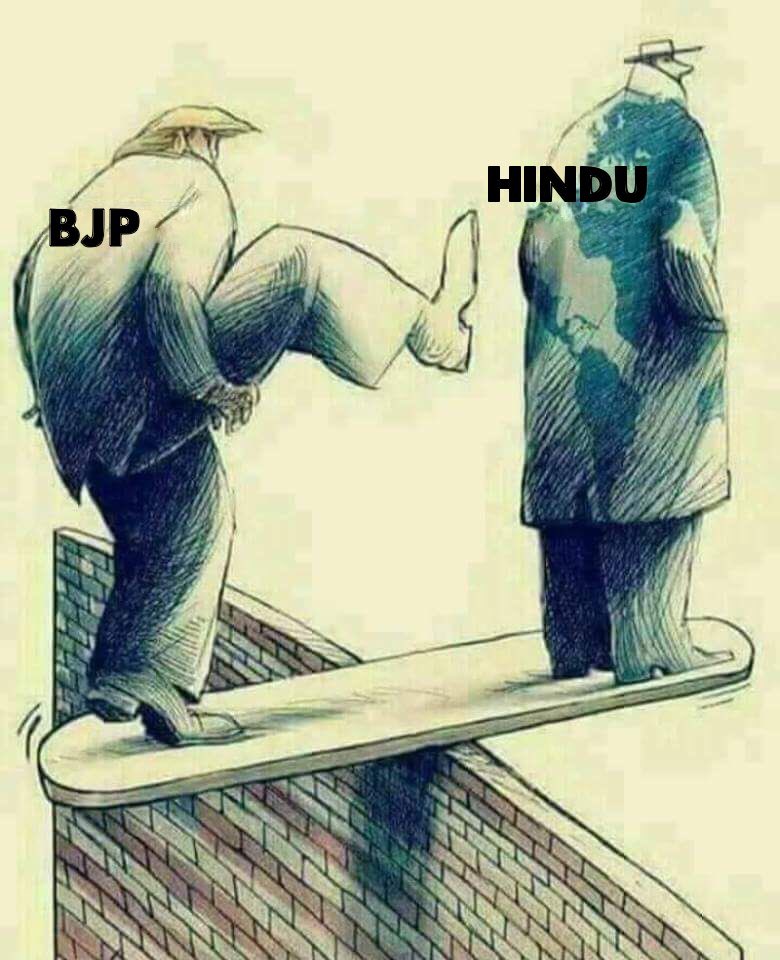 'Though BU permission has not be granted, some Muslims have come to stay in couple of towers in Varsha flat,' a local Hindu said.
The locals have titled the tactic of occupying Hindu area by Muslims as 'Land Jihad'. The locals have put up several banners seeking action against 'Land Jihad'.
The locals complain that BJP MLA Rakesh Shah was voted to power in this seat so that he can be helpful in such issues, but he is into tokenism. He made representation before district collector and chief minister and earned good press publicity, but that was merely tokenism. He is least interested in bringing solution and result in this issue, locals say adding that there's nexus of local politicians and those attempting 'Land Jihad'.
Permission to march in rally from Riverfront to Mahalakshmi cross road was turned down by Paldi police, said Inspector Rabari.
Rabari said the police can't give permission to hold rally for same reason again and again. The rally over 'Land Jihad' issue was permitted a few days ago. Police is occupied in UPSC exam bandobast and there's no force to spare for bandobast of rally, said Rabari.
Locals alleged Police was under pressure of ruling party politician.
While local MLA Shah claims the agitation is politician, the fact is many of those protesting inaction of AMC/district collector are swayamsevaks of local RSS shakhas and have distantly nothing to do with Congress or any other political party.
DeshGujarat