Air force roped-in for rescue, IAF chopper flies 4 trapped in flood in Surendranagar to safety
July 15, 2017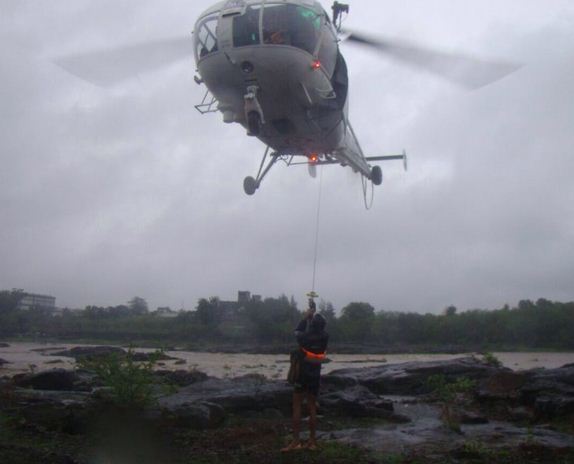 File photo
Surendranagar: Air force was today roped in for rescue operation in extreme rain affected Surendranagar district of Gujarat where a chopper from Jamnagar air base rescued 12 people trapped in a flooded area in Barada village under Dhrangadhra taluka.
Collector Udit Agarwal said that the chopper was used for rescuing 4 people in Barada.
The chooper flew them to safety.
In separate resuce operation by NDRF in Wadhwan area, five people were rescued safely from two places.
Attempts were on to rescue 3 more people trapped in an area close to Krishnanagar in Surendranagar. They were not in danger.
Five dams in the district namely Dholidaja, Nayka, Morsal, Saburi and Trivenitanga had overflown during around 18 inches of downpour in last 24 hours.
Disaster control room said that rain has stopped now and rescue opertion was in full swing with State agencies also in action.
It said that the one boy who died as a tractor he was seated on along with two others was washed away by flood in Bhogaw river has been identified as Jaideep (08).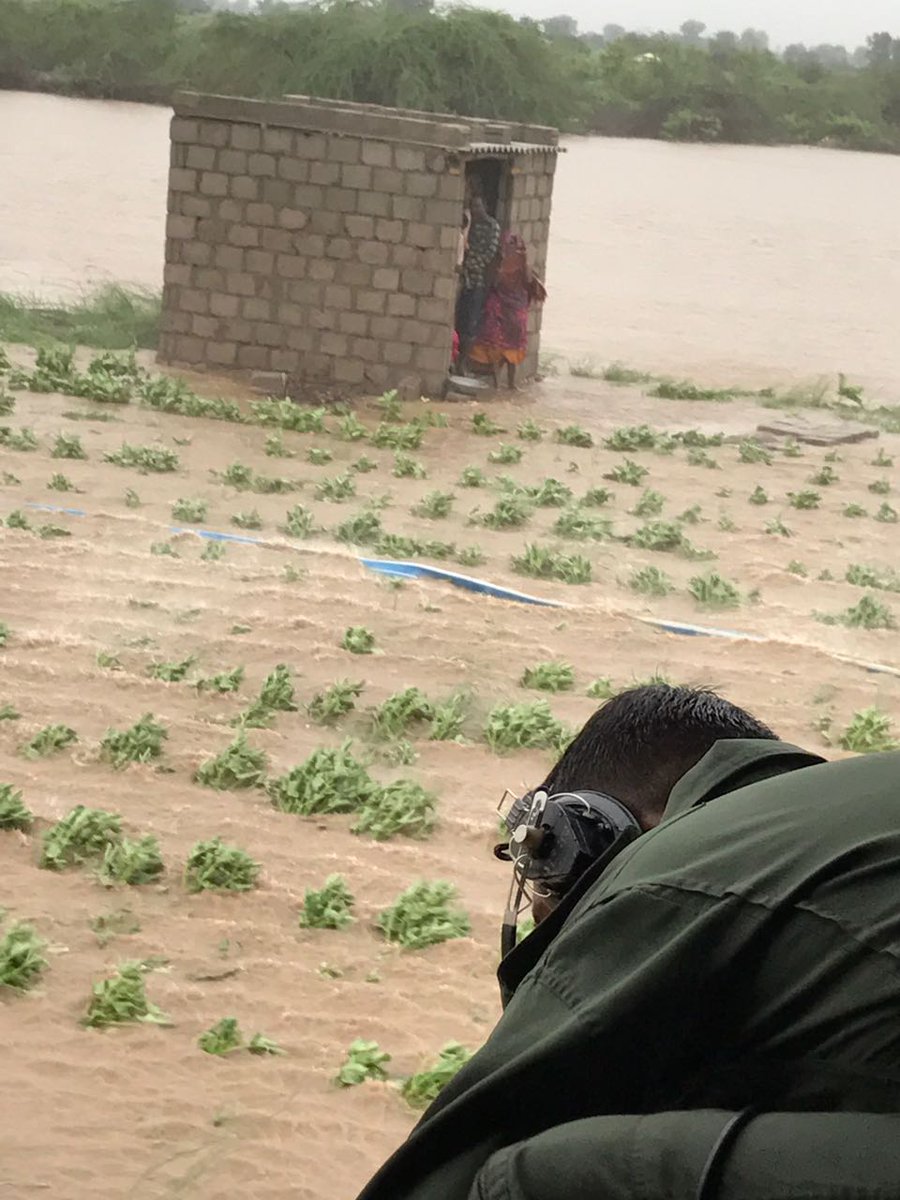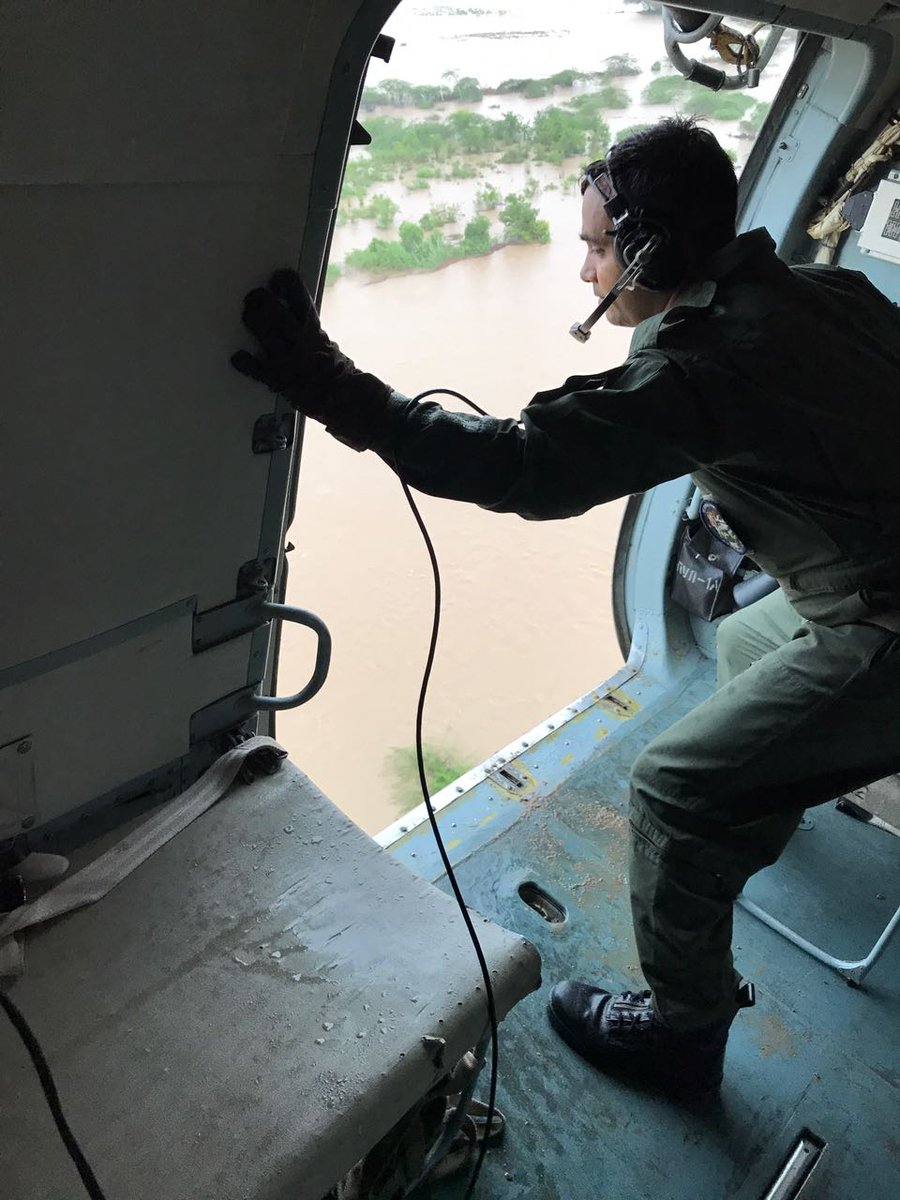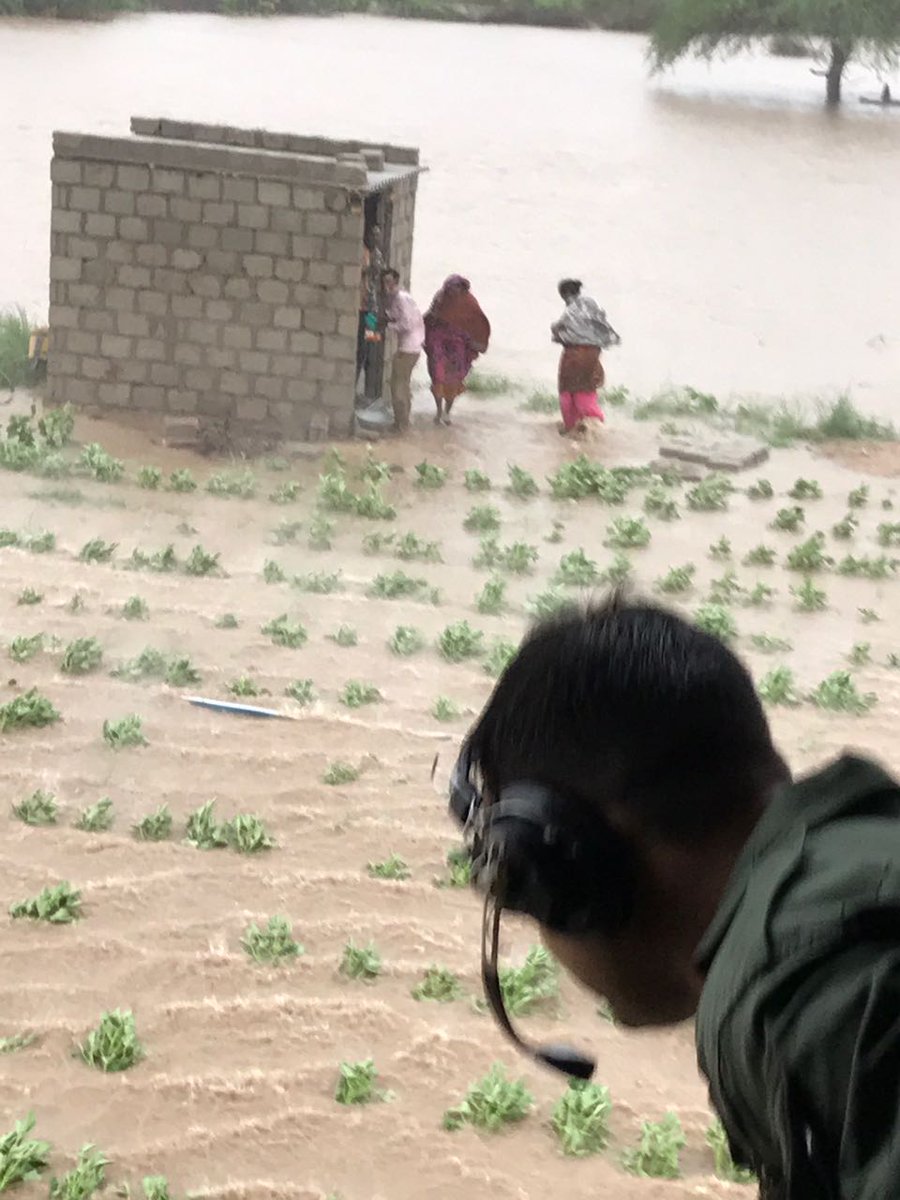 DeshGujarat