Govt to release commemorative coin of ₹100 on 100th episode of Maan Ki Baat
April 22, 2023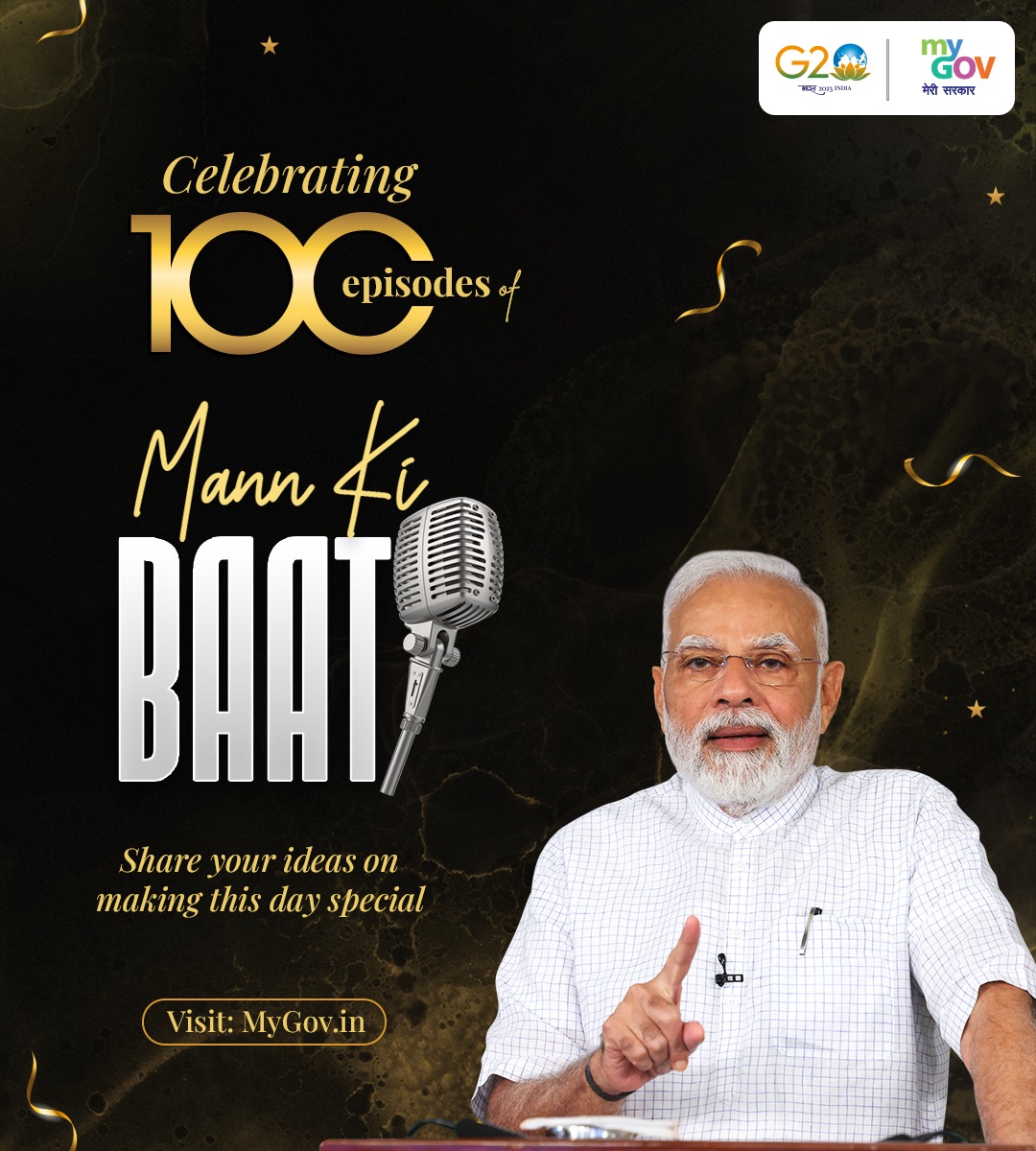 New Delhi: A commemorative coin will be issued by the government of India on the occasion of the 100th episode of the radio program "Maan Ki Baat" which will be broadcast on April 30.
The coin will have a denomination of ₹100 but will not be released for general circulation. The coin's specifications, as per the Finance Ministry notification, include a circular shape with a diameter of 44 millimetres and 200 serrations. It will weigh 35 grams and have a quaternary alloy composition, with silver at 50 per cent, copper at 40 per cent, nickel at 5 per cent, and zinc at 5 per cent.
The front side of the coin will feature the Lion Capitol of Ashoka Pillar in the centre with the inscription "Satyamev Jayate" below it. The word "Bharat" in Devnagri script will be on the left periphery, and "INDIA" in English will be on the right periphery. The coin will also display the Rupee symbol "₹" and the denomination "100" in international numerals. The reverse side will show the logo for the 100th episode of "Mann Ki Baat," consisting of an image of a microphone with sound waves and the year "2023" written on it. The phrase "Mann Ki Baat 100" in Devnagri and English will be written above and below the microphone image, respectively.