AMC seals KFC outlet in Alpha One mall as Fecal bacteria found in water
June 02, 2023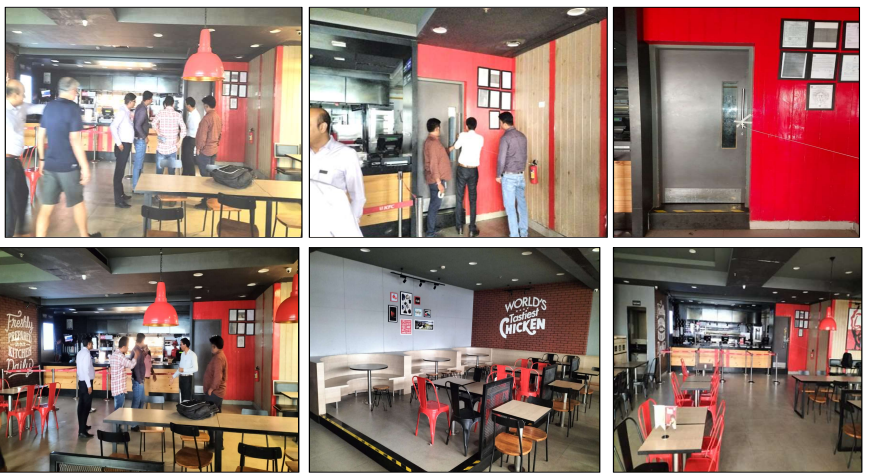 Ahmedabad: Amdavad Municipal Corporation (AMC) today sealed KFC (Kentucky Fried Chicken) outlet at Ahmedabad One Nexus (Alpha One) mall in the Vastrapur area.
AMC's North West zone's health department had taken samples of water and food items from the KFC outlet in Alpha One mall on 29th of May after the citizens complained regarding the same on Comprehensive Complaint Redressal System (CCRS Complain) mobile application. This app is introduced by AMC for the redressal of complaints by the citizen on public issues.
When the samples were checked by the Central Laboratory of AMC, the sample of water was found unfit as it had a higher proportion of Fecal Coliform and E. coli bacteria. The AMC therefore in the public interest sealed the outlet today(2nd June).
As per the U.S. government website: Coliforms are bacteria that live in the intestines of warm-blooded animals (humans, pets, farm animals, and wildlife). Fecal coliform bacteria are a kind of coliform associated with human or animal wastes. Escherichia coli (E. coli) is part of the group of fecal coliforms.
In themselves, coliforms generally do not pose a danger to people or animals, but they indicate the presence of other disease-causing bacteria, such as those that cause typhoid, dysentery, hepatitis A, and cholera. Both coliforms and disease-causing bacteria live in water. But unlike coliforms, disease-causing bacteria generally do not survive long enough in the water, outside the body of animals, to be detected. Sampling and testing for the presence of disease-causing bacteria is therefore difficult; instead, scientists and public health officials consider the presence of coliforms an indicator of disease bacteria in recreational, drinking and flood waters. Fecal contamination can arise from sources such as combined sewer overflows, leaking septic tanks, sewer malfunctions, contaminated storm drains, animal feedlots, and other sources. During rainfalls, snow melts, or other types of precipitation, E. coli may be washed into creeks, rivers, streams, lakes, or ground water. When these waters are used as sources of drinking water and the water is not treated or inadequately treated, E. coli may end up in drinking water.
KFC Company Statement on AlphaOne Mall Outlet: "At KFC India, we follow stringent quality checks & processes to ensure that everything served at all our restaurants is safe for consumption. Relevant teams at our franchise partner's end are cooperating with the concerned authorities towards resolution of this matter. We would like to assure our customers that we're committed to providing the highest level of food safety. All water used for food preparation across all our restaurants is mandated to go through reverse osmosis, followed by UV light for filtration. RO water is tested twice as per IS10500:2012 standard; and water samples from our restaurants are periodically tested from NABL accredited labs."
DeshGujarat