Narendra Modi's Gujarat re-writes story of Indian Auto Industry
September 05, 2011
Gujarat Chief Minister Narendra Modi with Ford official Joe Hinrichs during MoU signing function
By Somindu.S.
Ahmedabad, 5 September, 2011
If Maruti also decides to descent upon Gujarat as being reported widely (and I am sure this must be very high on the mind of Chairman Osamu Suzuki when he comes calling India for AGM this month), in short span of time, Gujarat will be host to four out of top Five global Auto Player in India. Out of the elite club of Maruti, Hyundai, Tata, GM and Ford, only Hyundai then would be missed. It was a sort of silent coup that is shocking the Auto Industry that how in the span of only three years, Sanand has became from nowhere to everywhere.
Before we look into Sanand and Gujarat's leap, lets first understand why India in spite of having only three million cars market and dismal infrastructure is witnessing never before rush and also defeating few myths on the way. Since I wrote my last article (on Tata Nano and Gujarat as well as Modi's blitzkrieg) many things have happened at faster pace then anyone anticipated. For the timeline, 2010 winter according to me was the watershed year for Indian Automotive Scenario. In 2009, the sales were just above two Million cars. In Delhi's Auto-show of 2010, twenty-four new models were announced and half of them were for exports market. Normally the economies of scale of factories did not justify exporting from India also the miserable Industrial and port infrastructure would make India unattractive compared to other options in Asia, still there was a stampede. What was happening?
Enter the Game-Changer
We have to go back to 2008 first to understand this. Tata Nano indeed was a shocker to the world. It not only announced to the world Frugal engineering (word famously coined by Nissan CEO Carlos Ghosn) but it also shown design and project management capabilities of Indian Manufactures. The Writing on the wall was loud and clear "if you want to build affordable small car profitably, you have to be in India" period.
Another external factor that played a role was the demography change in matured market, with more and more people aging and cities getting compact, the choice for small car is fast becoming a world phenomenon. The fossil fuels consumption and its environmental impact both are putting govt and people of the world to choose fuel-efficient and less polluting small cars. Indian Govt policy to give tax incentives to Small car also comes in handy. As per the planning commission, India need to employ more than 200 million people in next 15 years. Automotive comes in very handy as 16% of Indian manufacturing depend on Auto sector.
India First, World First – The New Phenomenon
What is also path changing in this journey is how the global carmakers have started to rediscover India. If Toyota brought their old Indonesia model Kijang to India as Qualis, this showed the mindset of all the large automakers. Bring in the old and irrelevant models to India, use all the depreciated machines and jigs-tools, train the Human resource, get economies of scale and then slowly expand. But it never paid off. Both Maruti and Hyundai kept on innovating and brought in many new models, which forced all the major carmakers to change their India strategy too. And what a turnaround it was. i10 (followed by i20), A-star were the first ones as "made in India for world", what was surprising is in last couple of years GM's Beat, Ford's Figo and most astonishingly Toyota's Etios Stable changed the Indian position completely. In Toyota's case Factory's shipment criteria is considered holy bible that even supersedes CEO's decree. No doubt they had to spent more than four years and 1200 engineer years at India to not only challenge their mindset but also many preset notions to innovate with Etios. Micra car of Nissan is the latest entrant in this. Of the 100,000 cars manufactured at India in record 13 months, close to 80,000 were exported by Nissan. This reinforces few new ideas on India's ability to conceptualize, design, manufacture and exports automotive to the world. No doubt when Peugeot wanted to go on their own in BRICs, they chose India with firm eye on Domestic as well as Exports market. The ever growing market with aspiring middle-class and more importantly a healthy supply chain that can cater to frugal engineering products for world, India is poised to play major role going ahead especially when world market is shrinking. After FIGO, ford's B562 (to be built in India) is also another big promise for Ford's own fortune in India and globally.
Where in India? Local Market Lords of the North
The large country like India with crippled infrastructure is mainly divided into two major auto-hubs one in North and the other in South. I am excluding Pune from this comparison to focus on main issues.
The north led by Maruti and Honda was strategically located to cater all the domestic needs. Painstakingly the supply chain was created over a longer period of time. There is an excellent global and cosmopolitan lifestyle in Gurgaon and proximity to Power center of Delhi, gives some advantage. However Gurgaon-Manesar belt is now showing fatigue and looks like it is heading towards extremely high-cost manufacturing option. First to get clean and undisputed land is a major and foremost issue. The rates are skyrocketing.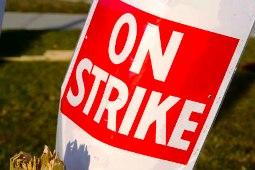 Availability of power and water is another matter of concern. And the most worrisome aspect is labour unrest. It has been unprecedented that Maruti should have such strikes. The strikes would happen closer to local election, but this time it is very serious which can jeopardize not only OEMs but also the Auto-component makers. For some reason, Govt (both center and state) is also inactive as they are in many reforms. Gurucharan Das a renowned author when asked what is his reaction on India's recent Growth in spite of inaction by Govt on many reform fronts, answered with tongue in a cheek that "India grows at night when Govt sleeps". I could not agree more.
The Southern Stars for world
The south had everything going for them. When in 1991, TN aspired to be Global Auto hub; State did not have any major player in passenger cars. The authorities took first and foremost decision to establish ITIs and automotive technology related institutes. This was very careful move to make sure Chennai retain its position for long time to come for which human resources is the most important part. Coupled with Port based metro city advantage and low cost of land, abundant power, water and more importantly attractive investment package by Govt paved way for TN to slowly emerge as preferred destination for Automotive industry. It all started with Ford in 1996. Followed by Hyundai. BMW, Mitsubishi, and Komatsu to name a few. The latest big name is Nissan. Which chose TN over Gujarat four years back. The FTA with Thailand and port facing east gave them another advantage. Everything was looking great. This was evident even in the authority's presentation. They would boast that every one out of three car in India is made in Chennai. With 1.28 million installed capacities, TN is already a top ten destination of the cars in the world; rightfully they started calling the Detroit of India.
And it all went down
Alas these very boasting attitude turned out to be their biggest nemesis. Currently large numbers of people are employed in Chennai in Automotive and we have started seeing strikes hitting Hyundai too frequently that they had to move some of their production to Turkey. Though the Govt did help intervene and sanity returned but the damage was already done. In spite of repeated pleas by the industry, Chennai in particular and TN in general never prepared for the infrastructure built-up to foresee demand. The power situation except for the main OEMs like Hyundai, Nissan (who are provided from the direct grid) is miserable. 20% is official cut and it goes sometimes to more than 30%. Water in Chennai is perennially low and now reaching to threatening level for industry. The demands from residential has overshoot planned desalination plants, where to get water for industry and at what cost? The land bank which was supposed to be prepared by the Govt is seen nowhere. And even for private Industrial Township players are not getting promised electricity and water. To add to the woes, the land prices have seen steep hike. The Chennai port, which is totally dominated by Hyundai, has no more additional capacity. Ennore the other port is taking its own time and for the access to the port, least said is better. Toshiba (for their turbine project got allotted land closer to the port) has been raising this issue in every possible forum but with no success, the frustration of foreign investors is only increasing. If Hyundai shifting some of their production to Turkey was not enough, the most ironical for TN was, Ford which was their first guest, deciding to move out of state for their next gen (B562) model to Gujarat. Peugeot just signed with Gujarat. The CMD Mr. Varin of Peugeot had firsthand experience on How Narendra Modi's Gujarat acted as responsible state and did things, which were unbelievable in India to get Nano plant there. The speed, transparency ability to comprehend industrial needs of State leadership and administration must have played major role for their decision.
Gujarat is fast becoming most preferred investment destination
So what is so special in Gujarat that in less than three years attracted major players? One of the foremost thing investor look to is policy consistency and transparency in implementation. Second thing they need is someone willing to listen to them. I guess on both these points Gujarat scores far ahead of Haryana and even TamilNadu of late. When Narendra Modi sent "Swagatam" SMS to Shri Ratan Tata, Sanand was still a sleepy village 40KM from Ahmedabad. Since then it is a race between Govt and Industry to develop this as a major hub. Well aware of the situation elsewhere, Govt moved in very fast and acquired land in most transparent paying generous compensation to farmers. The roads and surrounding infrastructure is being built at war footing. The vision paid off. The auto-cluster and non-polluting industry cluster is in the making. The proximity to Ahmedabad gives comfort of urban living and easy to attract labour. The port connectivity should also be taken care as Dedicated Freight Corridor is on its way. More importantly Dholera (under DMIC) would be developed as one of largest Special Investment Regions in India. The new land bank for expansion is also not a concern for foreseeable time once Dholera takes shape. Gujarat is always been power surplus but in order to see there is no looking back, there is new thrust on renewable power generation. The recent MoU between Mitsubishi Heavy Industry and Tata group for implementing smart-city and smart grid project augurs well for the belt from Ahmedabad to Dholera covering Sanand and Changodar. One may wonder how come so many things are going positive for Guajarat? Answer lies in a way state is run. I quote Narendra Modi in his own words. "Our progress is reforms driven, our reforms are policy driven and our policies are people driven."
There cannot be better assurance to world community on India story. As I am writing this article came to know Maruti may park themselves in north Gujarat keeping port proximity in mind.
Tomorrow Narendra Modi might be happy man witnessing Ford's new plant groundbreaking ceremony, what augurs well for Gujarat is, such global car models assembled in Gujarat will make global auto-component makers also take serious notice of the state.
When Companies from North (Maruti) and South (Ford) decides to expand, they choose Gujarat. Going back to my title, I can safely say in India north and south are converging in west and Gujarat is becoming most preferred investment destination.
Post Script:
I would like to dwell upon in my next article on what is expected out of Gujarat to continue leadership position till then its Anand in Sanand as well North Gujarat. (Next Article tentative title : Can Ahmedabad emulate Aichi?, it all depends on how many AISIN's Modi's Gujarat can support)
(You can reach all articles of Somindu.S. on this link)