Madhavsinh as CM would come to Jamnagar to inaugurate a single water tank: PM at Dwarka
October 07, 2017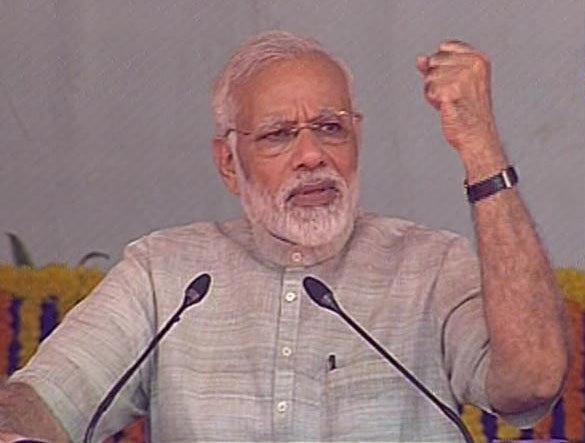 Dwarka: Speaking after laying foundation stone for proposed Okha – Beyt Dwarka cable stayed signature bridge and launching several highway projects here, Prime Minister Narendra Modi recalled how in Congress government, the Chief Minister would come to Jamnagar to inaugurate a single water tank and get photo published in newspaper.
Prime Minister Modi opined that Congress government's concept of development and imagination was very limited.
He said: when Madhavsinh Solanki was Chief Minister, a photo was published in newspaper. I was not in politics at that time. Then Chief Minister Solanki had come to Jamnagar to inaugurate a water tank. A photograph of this inauguration was published on the front page of newspaper. Concept of development was limited to this for then government, and contrary to that, look at the present government, how this bridge is planned, how new highways are planned.
DeshGujarat