Why there are no women in RSS: Rahul Gandhi in Gujarat
October 10, 2017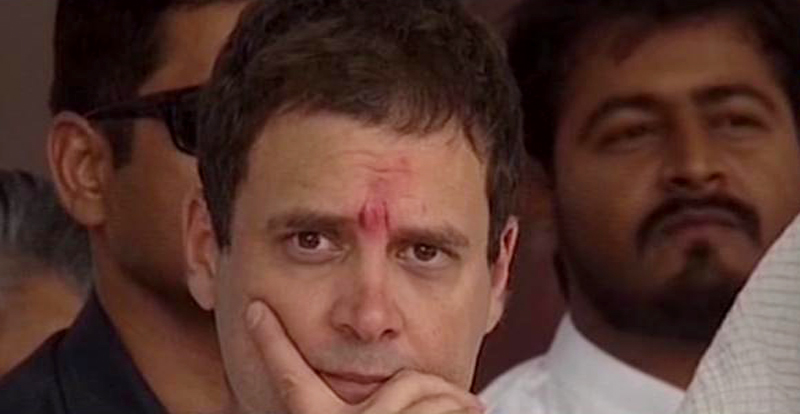 Vadodara: Congress Vice President Rahul Gandhi today questioned the non-inclusion of woman in the Rashtriya Swayamsevak Sangh (RSS).
Interacting with youths here in an interaction event on the second day of his 3 days second leg of Navsarjan Gujarat Yatra, Rahul in an attack on the BJP's claims of women empowerment said why there were no women in the RSS.
'Have any one seen any woman in the RSS Sakhas. I have also not seen it. I don't understand as to what is the fault of the women that they are not included in it. But this is not the case with Congress. We have women at every level of the organization. They talk about woman but they don't want to see them speaking for themselves,' he quipped.
To a query he also claimed that the demonetization and GDP move of Modi government has blown the Indian economy severely and almost destroyed it and the actual growth rate has gone down to 4.2%. (according to old system of counting as was done during the UPA regime). The scenario of employment was also very bleak.
He also alleged that the BJP government in Gujarat has made the education system profit centered and on Congress coming back to power it would again be made knowledge centered. 'The budget for education in the state has been decreased by 16% and around 12000 government schools have been shut,' he alleged.
DeshGujarat