Rs. 275-Cr world class 'Robotics & Aquatic' galleries to come up in two years: Rupani
October 22, 2017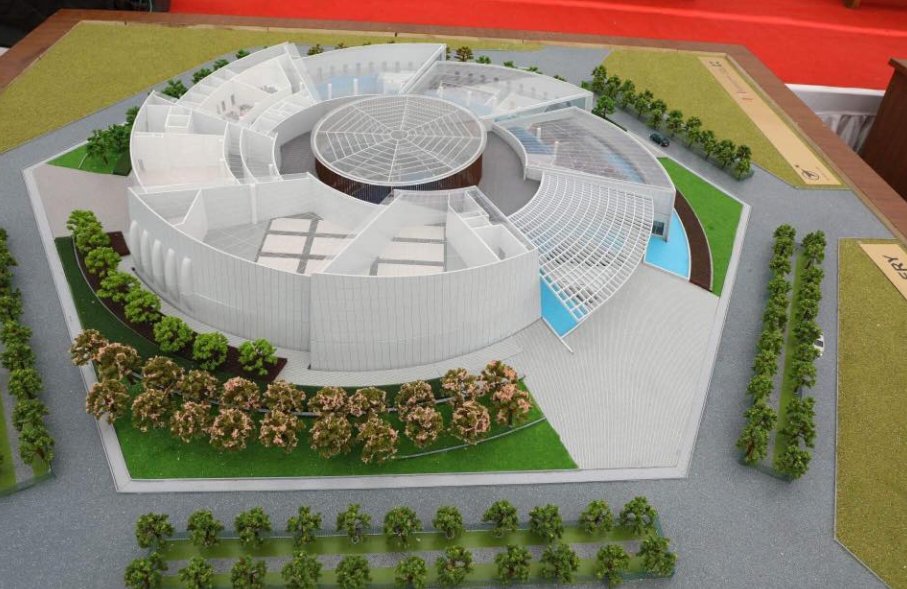 Ahmedabad: Chief Minister Mr. Vijaybhai Rupani today said that Gujarat would be the first state in the country to build 'Robotics and Aquatic' galleries. With the building of these galleries Gujarat would emerge out as world class in the fields of science, education and research.
Speaking at the function organized for laying foundation stone for the Robotic and Aquatic Galleries to be built at a total cost of Rs. 275-crore at the Science City in Ahmedabad, Mr. Rupani said that making of the world class galleries would help the state's young brains to match their steps with the world. These two galleries would be very helpful to the nation in marching ahead in the field science.
The Chief Minister said that in the Robotics Gallery there would be as many as 55 different kinds of robots. They would build 11 galleries. The Aquatic Gallery would be consisting of having capacity of storage of 40-lakh litre of water. It would enrich with the knowledge of species living in the waters.
He said the country has adopted the Gujarat Model. An international level economy and banking model has been built in the GIFT City. The state has undertaken projects like Mahatma Mandir, River-Front, Solar Park and Statue of Unity. After Sasan Gir, another safari park has been opened in Dhari.
The Robotics Gallery would be based on the future science. It would use the robots for innovations, creativities and finding solution of the problems. It would inspire the young generations to think ahead, he said. He also inaugurated 3-D hydraulic model of the Robotics and Aquatics.
Mr. Dhananjay Trivedi, secretary, science and technology department, said that Gujarat has entered into the digital era with marching ahead in the new direction. The gallery would display the robots made by ISRO, DRDO, BARC and others. It would also give training to the students in making the robots.
The Science City has hired M/s Earnest and Young as LLP agency. The Tata Consulting Engineers has been appointed as the design and technical agency. It would provide total details and designs of the galleries. M/s Cube Construction Engineering Limited an Engineering Service International Limited have been hired as joint construction and maintenance agencies. They would finish the construction works within the period of two-years.
– Information