Rahul Hindu by faith and Janeudhari: Surjewala in Gujarat after Somnath controversy
November 29, 2017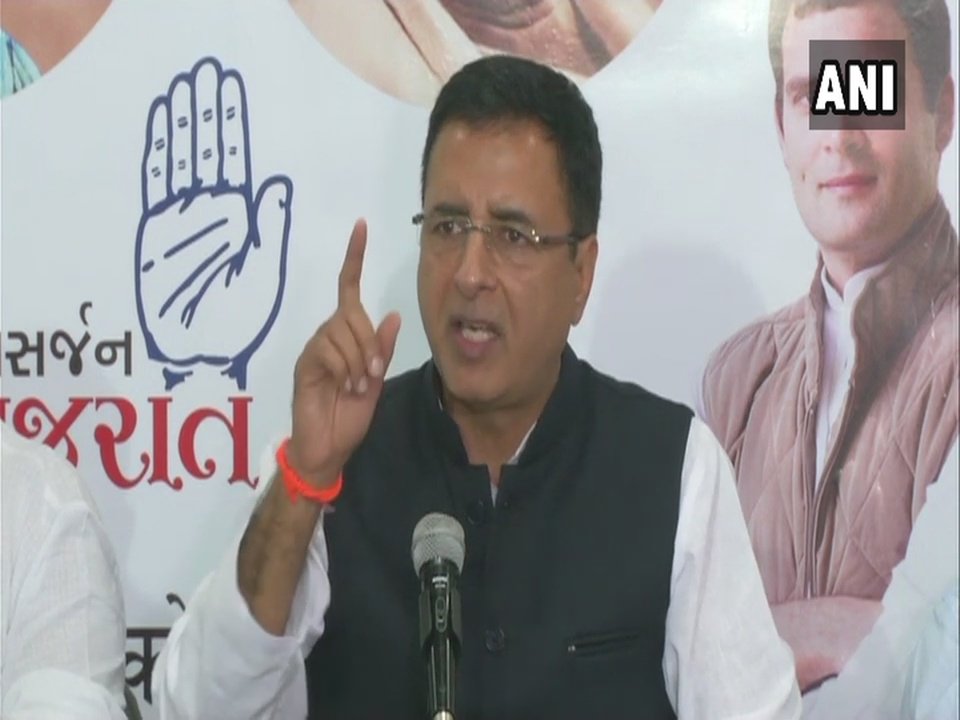 Ahmedabad:
Amid the controversy over the religion of Congress Vice President Rahul Gandhi and the appearance of his name in the register meant for 'non-Hindu' entrants in famous Somnath temple today, the party today claimed that he was not only a Hindu by faith but was also a 'Janeudhari' (one who uses the sacred thread like Brahmans).
Party spokesperson Randeep Surjewala told newsmen here that the appearance of the name of Rahul Gandhi in the said register was a conspiracy.
'The media coordinator of Rahul ji, Manoj Tyagi was made to to make an entry in a blank register. The names of Rahul and Rajyasabha MP Ahmed Patel was entered later by someone else,' he claimed.
He said that people wanted to know the caste and religion of Rahul ji and he has no hesitation in saying that he was not only a Hindu by faith but was also a Janeudhari.
He produced some of the photos of his naming ceremony, marriage ceremony of his sister Prayanka and also the last rites of his late father and former PM Rajiv Gandhi.
Notably, PRO of the temple trust Dhruv Joshi had categorically said that Tyagi had made the entry on Rahul and Patel's behalf.
DeshGujarat