Hardik Patel's rallies in fact rallies of Congress: Amit Shah
December 02, 2017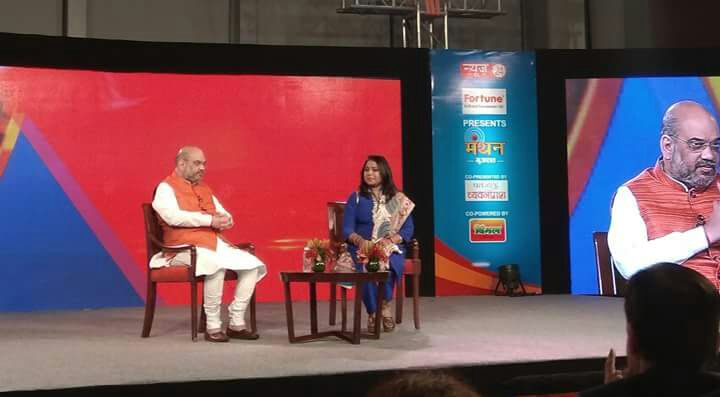 Ahmedabad:
BJP president Amit Shah today said that rallies of PAAS leader Hardik Patel were in fact rallies of Congress.
During an event here he said, 'The agitation of PAAS was about reservation but at the time of election none of them was taking about it. It has become clear now that the whole thing was political. The rallies of Hardik are not of him but in fact are of Congress. You see Muslims and other communities during these rallies.'
He said that there was not truth in the allegation of BJP trying to break the agitation. 'Good people from whichever outfit comes are welcome in BJP,' he said.
To a query he said that BJP has not adopted any caste based equation in selection of candidate.
'Only criteria for selection of candidate was the acceptability in people, winnability and his/her acceptance to the party ideology. If you try to see a caste angle, then to whoever you give ticket will certainly have a caste and one can say that it has been given to a particular caste. But BJP does not believe in it. And so far the protest after ticket distribution were concerned there was nothing abnormal about it. It happens everywhere,' he said.
To a query about PM Narendra Modi's election rallies in Gujarat he said that there was nothing wrong in his coming to interact with the people.
'In fact we had become used to of a PM like Manmohan Singh who seldom addressed a rally during his tenure,' he said.
DeshGujarat