More opinion polls suggest BJP is all set to retain Gujarat
December 06, 2017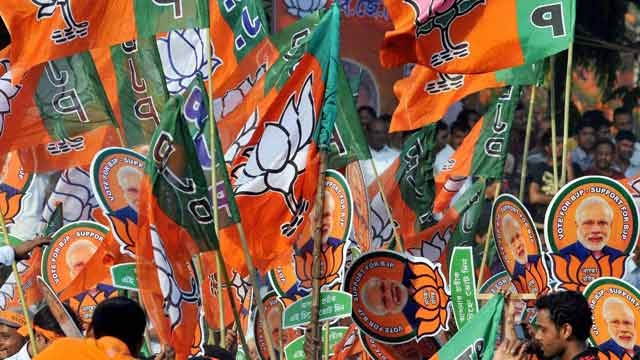 Ahmedabad: Almost all opinion polls conducted so far ahead of Gujarat assembly general elections 2017 have predicted BJP victory. However figures are different.
ABP News – CSDS opinion poll with sample size of less than 4,000 has predicted 95 seats for BJP and 82 seats for Congress. Percentage of votes for each party will be same 43% as per this survey.
As per the Times Now – VMR survey, BJP is going to win 111 seats while Congress will win 68 and others are likely to get 3 seats.
According to the Jan Ki Baat survey which was relayed on Republic channel today which claims sample size of 50,000, BJP is all set to win 110 to 125 of the total 182 seats, while the Congress is likely to win between 53 to 68 seats. The analysis shows BJP winning big in Saurashtra and Kutch, winning 37 out of 54 seats. The BJP is also way ahead in Central Gujarat, winning 16 out of 23 seats. It is only in North Gujarat that the Congress has the edge, as they are likely to pick up 28 out of possible 53 seats.
India TV has in its opinion poll broadcast today given 106-116 seats to BJP and 63-73 seats to Congress while 2-4 to others.
TV9-Gujarati – C-Voter opinion poll has predicted 109 seats for BJP and 73 seats for Congress.
Hindi news channel News Nation has predicted 131-141  seats for BJP and 37-47 seats for Congress.
BJP had in 2012 assembly election won 115 seats while Congress had got 61 seats.
Earlier opinion polls in the recent past had also predicted BJP victory with clear majority.
DeshGujarat