6th Flower Show kicks off at Sabarmati Riverfront, to continue till January 9
December 30, 2017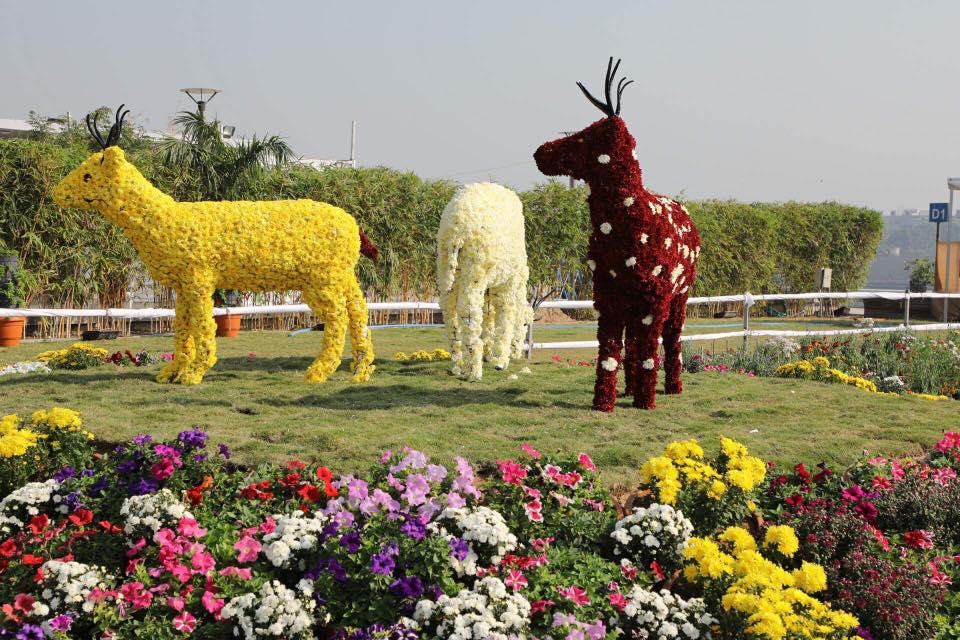 Gandhinagar: Gujarat Chief Minister Mr. Vijay Rupani today inaugurated the 6th annual flower show organized by Ahmedabad Municipal Corporation (AMC) at Sabarmati Riverfront Ground behind the Tagore hall.
The annual event started in 2013 has over the years become very popular and it covers over 1-lakh square metres and will remain open for public daily from 10 a.m. to 9 p.m. till Tuesday, January 9, 2018.
This year 14 famous nurseries, seeds, fertilizers, pesticide and garden implements companies from across the country, including Ahmedabad, have put up 34 exhibition-cum-sales stalls and also hold live demonstration on gardening. There are glimpses of heritage sites, 14 food stalls and 120 handicraft stalls.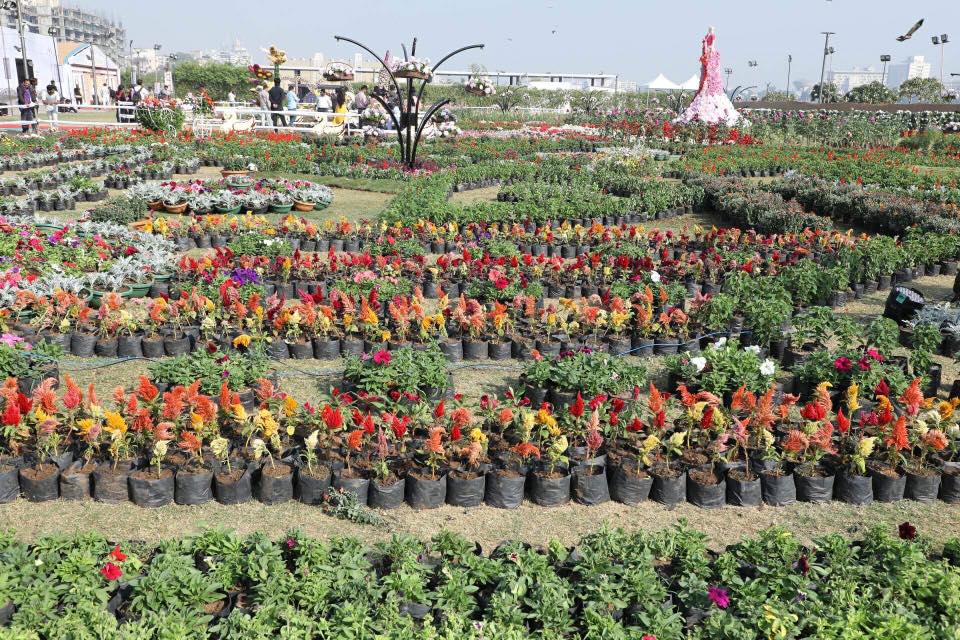 This year nearly 50 birds and animal forms like butterfly, peacock, deer, giraffe, selfie walls and cartoon characters like Mickey Mouse have been sculptured out of orchids, plants, bushes and shrubs.
AMC has arranged bus service to-and-from the flower show for different destinations in the city. AMC has also organized painting competitions on relevant themes for creating awareness about environment for children during the show.
Mr. Rupani said that in the sparkling winter and fresh atmosphere, the residents of Ahmedabad got the opportunity to enjoy the beauty of the flowers and to get closer to nature by this flower show.
Mr. Rupani visited the different areas of flower show and obtained the information. He also obtained the details about artisan by visiting the Craft Market.
He said that in this pleasant atmosphere of winter the people of Ahmedabad had a got new spot to enjoy the delights and the beauty of flowers. After taking place in world heritage city Ahmedabad is organizing many events as ap part of its celebration.