Rupani watches PadMan with Akshay Kumar in special screening preview show
February 05, 2018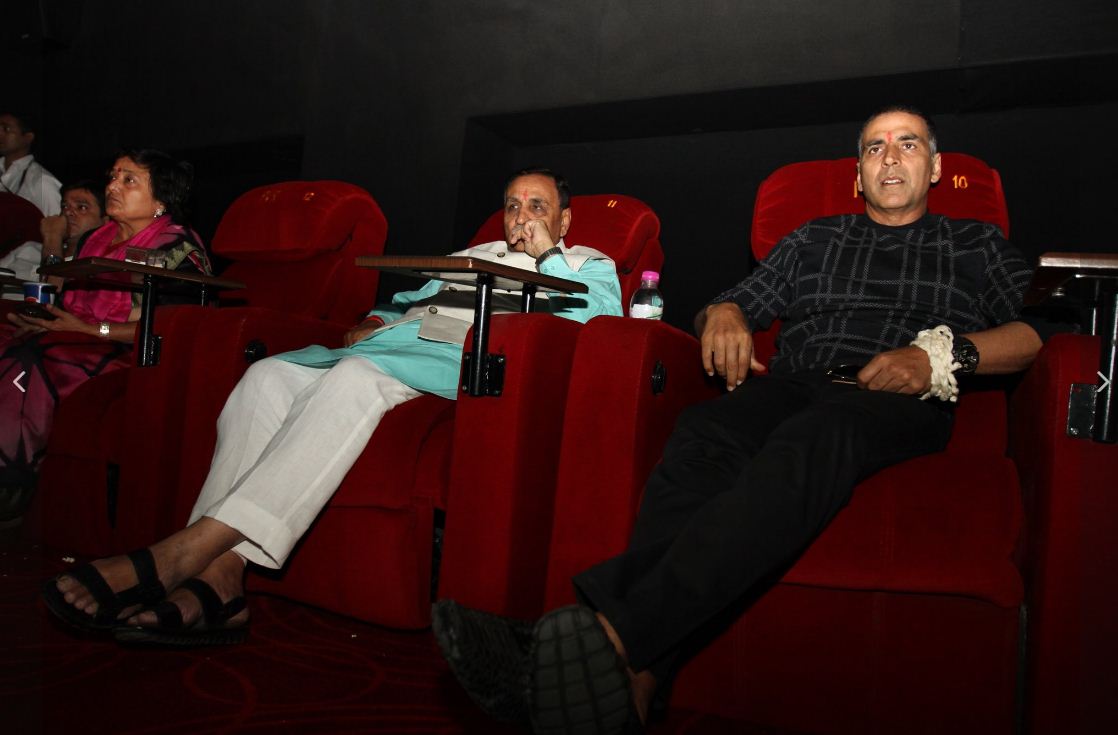 Gandhinagar: Gujarat Chief Minister Vijay Rupani today previewed feature film 'Pad Man' along with film star Akshay Kumar and others and congratulated the writer-director R. Balki and the cast for creating nationwide social awareness for the use of sanitary pad by women.
Impressed by the film, Mr. Rupani said that his government would work along with voluntary organizations to ensure 100 per cent women use sanitary pads in the State. He said that protecting the health of women would means protecting the health of the nation. He wished the film would set an example in taking up more such films to ensure women's empowerment.
He recalled that when Prime Minister Narendra Modi was the Chief Minister of Gujarat he had started a separate department for women's and children health and welfare.
Others who watched the film along with the Chief Minister included Minister of State for Women and Child Welfare Vibhavariben Dave, BJP Yuva State Unit President Rutvij Patel and other invitees.
Pad Man is an upcoming 2018 Indian biographical comedy-drama film written and directed by R. Balki, featuring Akshay Kumar, Sonam Kapoor and Radhika Apte in lead roles. It is based on a short story in Twinkle Khanna's book The Legend of Lakshmi Prasad and is inspired by the life of Arunachalam Muruganantham, …
In Padman trailer, Akshay Kumar plays the superhero that India truly needs — a man who invents a low-cost sanitary pad maker so that he can make his wife's life easier. … I'm so glad this movie is being made and spreading awareness about the struggle so many women have because of not having a pad!
– Information