Thousands participate in Rajkot Marathon 2018
February 18, 2018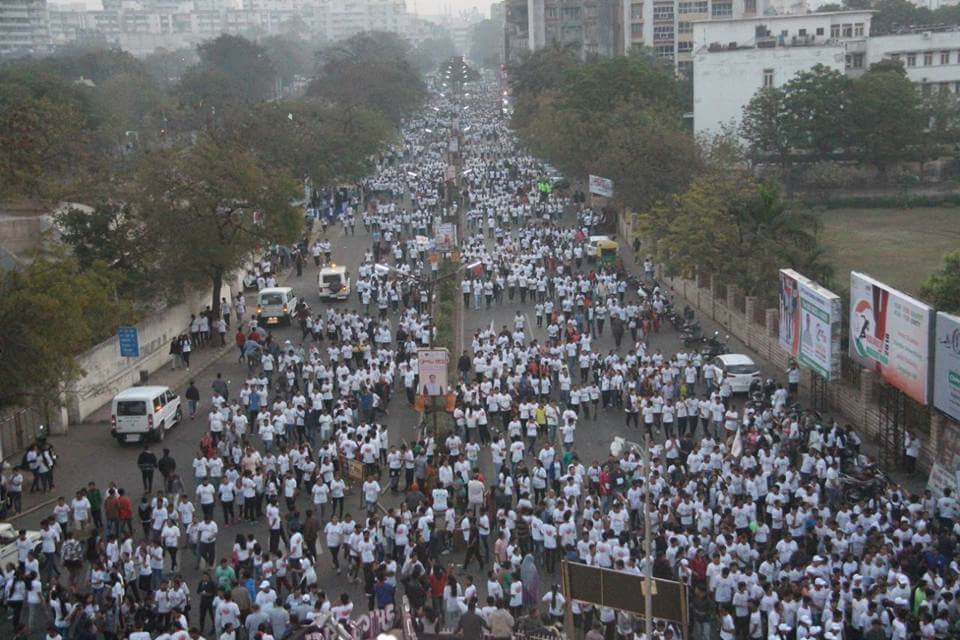 Ahmedabad: Chief Minister Vijay Rupani today flagged off the 3rd Rajkot Marathon for 42km from the Race Course Ground and then 21km, 10km, 5km and 1km distances. He mingled freely with 1,404 Visually Challenged before flagging off a Special Marathon for them.
Congratulating the participants, Mr. Rupani said he was happy to see so many citizens rising to a noble cause. It was not just for a clean city but also modern and cultured city.
He said that Rs.20-crore gymnasium and sports complex is being built in the city for development of sports in the municipal corporation and university.
Participants included Sureshbhai Ratneshwar (age 68), a retired employee of the government water supply department for the second time, Ms Harmi Pipaliya (age 7) and Ms. Nita Pipaliya (age10) both students of Nirmala School. There were seven friends from Gondal who have been participating in the marathon for the last three years.
The marathon's brand ambassador cricketer Chateshwar Pujara was the star attraction of the run.
Rajkot Mayor Jaimanbhai Upadhyay said that 64,160 people participated in different the formats of the marathons jointly organized by Rajkot Municipal Corporation and Rajkot City Police on the theme 'Clean Rajkot'. He was impressed by the people's enthusiasm and awareness for the city's cleanliness, climate change
Municipal Commissioner Banchhanidhi Pani and Income-Tax Chief Commissioner Vinod Pandey spoke on the occasion.
– Information