More than sufficient water in Sardar Sarovar reservoir for supply till next monsoon:Director (canals), SSNNL
February 26, 2018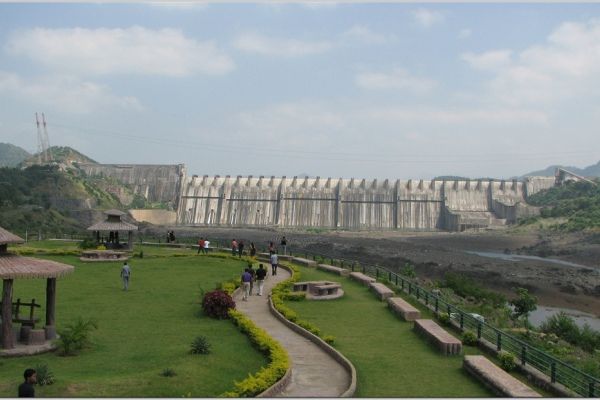 Gandhinagar:
Despite lowering of water level over a meter below the minimum level in the Sardar Sarovar dam reservoir even before the proper onset of summer, there was more than sufficient water in it for continuous and unabated drinking water supply till next monsoon, Director (Canals) Sardar Sarovar Narmada Nigam Limited (SSNNL), C V Nadpara said today.
He said that water level in the reservoir at 1 pm today was 109. 43 meter (minimum or draw-down level of 110.64 m). The inflow was around 2000 cusec while the discharge was 10200 cusec.
'Despite the lowering water level there was enough water for continuous and unabated drinking water supply to over 10000 towns and 160 towns till the next monsoon. The reservoir regulatory committee was working on a well chalked out plan for the purpose. There is no need to worry as the water storage is well above what is needed for drinking needs till the advent of next monsoon. The dead water storage as of today was 3569 million cubic meter,' he said.
He said that after the 15 March deadline for supply of water in to main canal for irrigation of Rabi crops, there would also be a saving of an average 2500 cusec of water.
'So there was no shortage of water for drinking needs,' he said.
Notably, the SSNNL had began releasing water into the Irrigation By-Pass Tunnel (IBPT) last week after the dam level fell below the 110.64 metres (363 feet). Via this IBPT the drinking water is being supplied. However owing to lowered water level for the first time, the SSNNL has to shut both its hydel power houses – the River Bed Power House (RBPH) ( an underground powerhouse stationed on the right bank of the river located about 165 metres downstream of the dam )as well as the Canal Head Power house (CHPH) ( a surface power station having a total installed capacity of 250 MW ie 5 x 50 MW)
DeshGujarat