Gujarat government note on Narmada water availability and utilization
March 09, 2018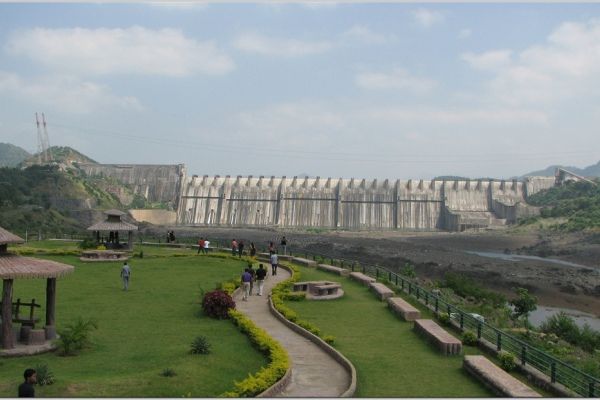 Gandhinagar: Gujarat government today said the opposition instead of doing study in detail is misinterpreting the fact and making wrong allegations against the government over the usage of Narmada water.
Deputy Chief Minister Nitin Patel in a statement said(roughly translated in English from originally a Gujarati note):
– Due to lesser rain last monsoon, more than 25 dams on river Narmada in Madhya Pradesh including Indirasagar, Bargi, Tava, other medium level dams and Sardar Sarovar dam in Gujarat witnessed reduced inflow of water.
– Water availability to Gujarat is not only linked to storage in Sardar Sarovar dam but it is linked to the total availability of water in entire Narmada basin.
– Generally, Gujarat is allocated 9 MAF water. Last year Gujarat was allotted 9.34 MAF water. Even when Sardar Sarovar dam is filled with water upto its highest level, live storage would be 4.75 MAF. In order to utilize 9.34 MAF water, Sardar Sarovar's entire live storage water at its full level would be needed to utilize twice. It is therefore clear that allocation of share to Gujarat is linked to total storage of water in Madhya Pradesh.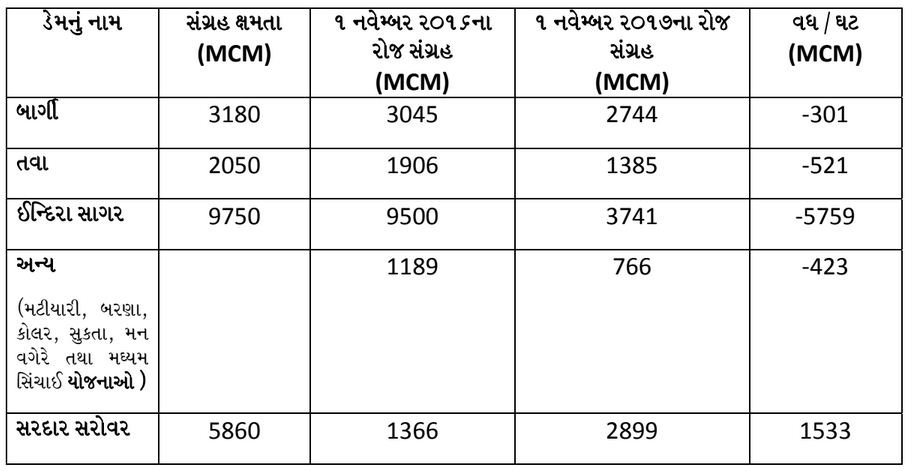 – The situation of dams in Madhya Pradesh and in Sardar Sarovar after last monsoon was following compared to previous year.
– The details make it clear that there has been significant reduction in storage of water in various dams of Madhya Pradesh. While due to installation of gates, there has been increase in water level in Sardar Sarovar.
– In normal year, against the annual 28 MAF water, the share of Gujarat would be 9 MAF, and even if Sardar Sarovar is filled with water upto highest level, live storage will be 4.75 MAF only which is just 17% of 28 MAF.
– Storage of Madhya Pradesh's major, medium and small dams in addition to streams from the forest post monsoon occupy 83% share of total volume of water.
– Thus it is important to count the volume of water stored in Sardar Sarovar dam and also this 83% volume water, other than Sardar Sarovar while assessing the situation.
– Due to installation of gates, there was increase in volume of water in Sardar Sarovar, but overall there has been reduction in volume.
It is Narmada Control Authority which decides the share of water between partner states as per the provisions made by tribunal. Against 28 MAF in normal year, its estimation was 16.17 MAF in November 2017 and 14.66 MAF in January 2018. As per the tribunal award, Narmada Control Authority has equally reduced the share of all partner states. Therefore the allocation this year and last year was:

Opposition's logic is faulty as usage of water is not just dependent on storage but also on inflow of water in Sardar Sarovar. Usage is equal to decrease in storage plus inflow of water in specific time period and not just deduction from storage of water.
DeshGujarat