Kutch West police cracks dargah damage and defacing case, arrest a culprit
May 18, 2018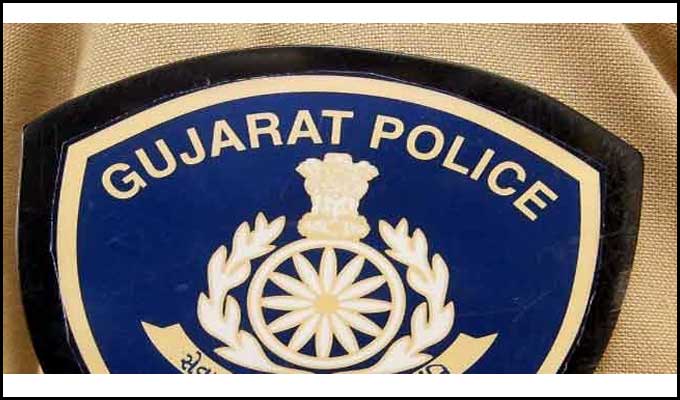 Bhuj: Kutch police has solved the dargah defacing case and arrest a deaf and dumb accused Jusab Jakab Traya.
Kutch West police chief M.S.Bharada sharing the details of detection said, accused Jusab is from Nangiyari village. He was defacing dargahs to take revange of his insult. He has confessed the crime. Jusab said he had come to Mothala dargah in the season of extreme cold. A fat person at dargah insulted him and asked him to leave. He had no other option but to spend a night in cold in open. This has made him very angry. Next day in the morning when none was present in dargah, he defaced and damaged it.
Bharada said culprit when asked told police that he had written the names of countries because he was fond of cricket. Bharada said Jusab wrote the names of persons who insulted him.
Sharing more details of detection, Bharada said some unidentified person had burnt chaddar at Noormamad Peer dargah in Mothala on 24 February and written objectionable writing on the wall of the room there. While probing the case, police received another complaint by Nangiyari village based Dawood Bafne on 14 May that someone had written objectionable writing on local dairy's wall on Samatra road in the afternoon on 13 May when dairy was closed.
When police reached the spot, it was found that writing on the wall of dairy and on the wall of dargah was similar. When probed further, the locals pointed out that local villager Jusab had habit of writing objectionable text on the walls. Locals said Jusab was present on Samatra road before objectionable writing on the wall of dairy was noticed. Later it was also found that he was kicked out of Ashabapeer dargah near Mankuva due to objectionable behavior.
Jusab has been issued pass to travel for free in GSRTC buses as he is deaf and dumb person, and therefore he keeps exploring villages and towns.
After several leads, police took Jusab to Navchetan Andhajan Mandal which serves deaf and dumb persons. With the help of teacher Rohit Joshi, police questioned Jusab Sama through signs. Jusab knows reading and writing. He had taken education upto class 3 in deaf and dumb school.
It should be noted here that this case had become challenging for local police to solve. Muslims had in large number gathered to march in a rally in district headquarters Bhuj demanding that culprits should be identified and arrested.
DeshGujarat