Pilot killed after Indian Air Force Jaguar fighter jet crashes in rural Kutch
June 05, 2018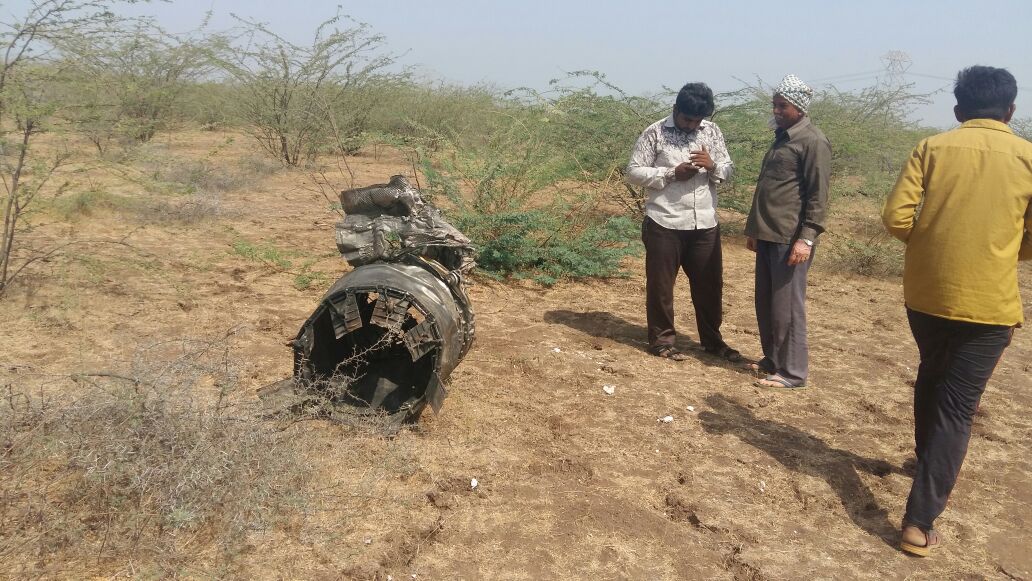 Jamnagar/Bhuj: Jamnagar/Delhi:
A twin-engine Jaguar fighter aircraft of the Indian Air Force today crashed on the outskirts of Beraja village in Mundra area of Kutch district killing the pilot and over half a dozen cattle on ground.
Officiating Defence PRO of Delhi Group Captain BB Pandey in a brief statement said, " an Indian Air Force Jaguar aircraft, which was on a routine training sortie, crashed at 0945hrs over Kutch area in Gujarat. The aircraft was airborne from Air Force Station Jamnagar.The Pilot, Air Commodore Sanjai Chauhan VM, sustained fatal injuries. A Court of Inquiry has been ordered to ascertain the cause of the accident."
This is another fatal accident involving an IAF air-vehicle months after a Microlight Virus SW-80 helicopter of the IAF crashed in Assam's Majuli island, killing two wing commander rank pilots. The pilots had attempted an emergency landing but the aircraft went up in flames.
Meanwhile, the Jaguar aircraft, which can attain a speed of higher than the speed of sound, crashed a little while after taking off from Jamnagar Air-base today. It reportedly hit cattle grazing in a field, killing over a dozen of them.
The debris of the aircraft being flown by Air Commodore Sanjai Chauhan, was found near a village in Kutch, over 300 km from Ahmedabad.
Initially it was not clear whether the pilot had attempted an emergency landing or not.
The Jaguar is a twin-engine, ground attack aircraft can attain a maximum speed of over 1,350 kmph or 1.2 times the speed of sound. The aircraft was inducted into the IAF in 1979 almost four decades ago.
Earlier several accidents involving MIG aircraft had taken place.
Meanwhile, several senior IAF and police officials had rushed to the spot soon after the accident and a large number of locals also gathered there. But the area was soon cordoned off in the wake of the court of inquiry. Experts from IAF also reached the spot in connection with initial on the spot probe of the accident.