What about Sonia Gandhi's govt. allotted bungalow hosting Congress meetings: Gujarat BJP reacts to Congress complain to EC
March 18, 2019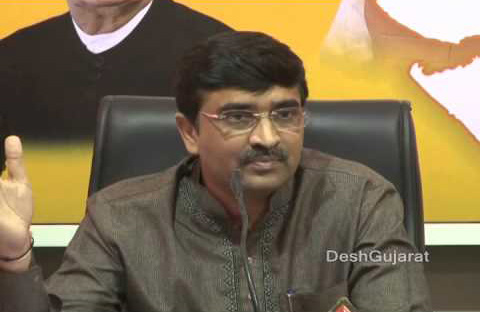 Gandhinagar: State BJP spokesperson Bharat Pandya today attacked opposition Congress party over its complain before the election commission against BJP central election committee meetings being held in Chief Minister's government allotted bungalow.
Pandya in a statement said: before filing complain against BJP Lok Sabha Election Committee meetings, Congress should look into its own history. BJP meetings have been held at Chief Minister's official residence and as per a rule, the meetings can be held at residence. Congress should explain its stand on Congress meetings that are held at Sonia Gandhi's government allotted residence. Leaderless, issueless and directionless Congress should stop picking irrelevant issues.
Gujarat Congress had earlier today alleged breach of model code of conduct over State BJP parliamentary board meetings being held at Chief Minister's government allocated bungalow and filed related complain before the Chief Electoral Officer.
DeshGujarat