Divya Darbar of Pandit Dhirendra Krishna Shastri Bageshwar Dham Sarkar in Rajkot
June 01, 2023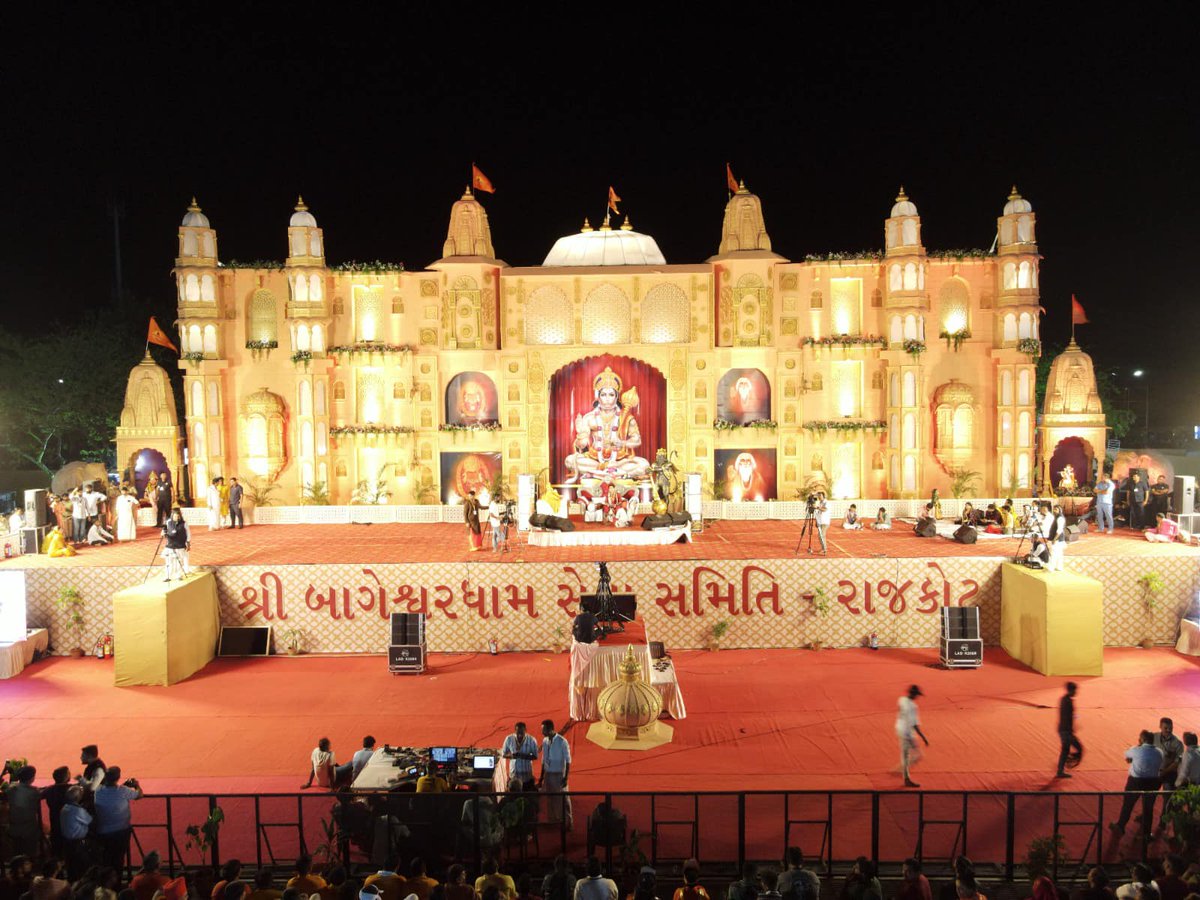 Rajkot: Pandit Dhirendra Krishna Shastri, the peethadhish of Bageshwar Dham Sarkar, is on his visit to Rajkot. A Divya darbar of Pandit Shastri is being held at Racecourse ground in Rajkot
A 15-kilometre-long procession, including 400 to 500 cars, was also held to mark the arrival of Pandit Dhirendra Krishna Shastri in Rajkot.
ये है महा दिव्य-दरबार,राजकोट(गुजरात) जहाँ तक आपकी आँखें देख पायेंगी वहाँ तक सिर्फ़ बागेश्वर धाम के दीवाने नज़र आएँगे….#Bageshwardhamsarkar #bageshwardham #Rajkot #bageshwarsarkar #Gujarat #Divyaarti pic.twitter.com/DznOXNzKgi

— Bageshwar Dham Sarkar (Official) (@bageshwardham) June 2, 2023
The procession from Shastri Maidan with around 400 to 500 cars participated in this 15-kilometre-long procession. The procession concluded at the office of the organisers. A Divya Darbar of Pandit Dhirendra Shastri is being held on the 1st and 2nd of June 2023, with an estimated attendance of over 1 lakh people.
DeshGujarat