'Kissa Kursi Ka' was not allowed to release during emergency:Actor Tom Alter in Gujarat
July 14, 2017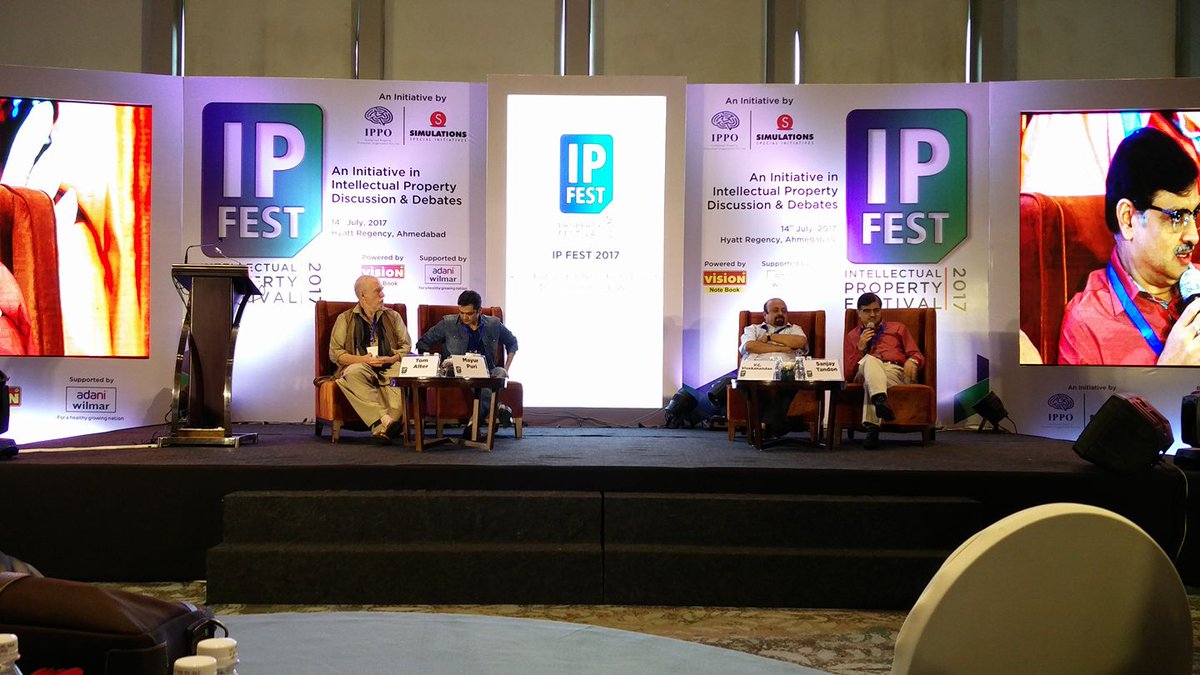 Ahmedabad: Veteran Film and Theater Actor Tom Alter today said that there was nothing new in allegations of 'being pro-government and political leanings' on Central Board of Film Certification (Censor Board) and during the emergency period it had not allowed the release of film 'Kissa Kursi Ka', a satire on the then Congress government.
Alter, who has played several memorable characters in critically acclaimed movies, was here to participate in an Intellectual Property awareness event as representative of Entertainment Industry and also participated in a panel discussion. Talking to newsmen he said," Such allegations were not a new thing. The only thing that has changed is that with the advent of social media and expansion of media, it is reverberating more loudly. In earlier days Censor board was said to be working under the influence of ruling Congress of that time and its leaders like Sanjay Gandhi."
'Even my first film Charas was stopped for a week by the then head of Censor board Ramanand Sagar only because of his objection to its name,' he said.
'During Emergency there were so many restriction imposed on the films. Event it did not allow the release of the film Kissa Kursi ka owing to political reasons,' Alter said.
To a query he said that the board should be headed and governed by eminent film personalities who take decisions on the merit of a film and not owing to any political leaning.
He also said that thinking in basic terms nothing much really has changed in the film industry in last 45 years. 'What was bad then was bad now and what was good is good. The only change that is visible is owing to the change in times which has changed the country and the world. The India of today is not the one of 25 years ago,' he said.
Alter claimed that the film Industry today has in fact more talent than that of the past. 'Today the industry has overwhelming talent, must I say,' he said.
He, however, said that 21 of his ready films were unable to release owing to the lack of any star of the day in them.
'But such problem also always existed. In the era of Amitabh also such things happened to many movies,' he said.
DeshGujarat