Brief 2 day monsoon session of Gujarat assembly to begin tomorrow
August 07, 2017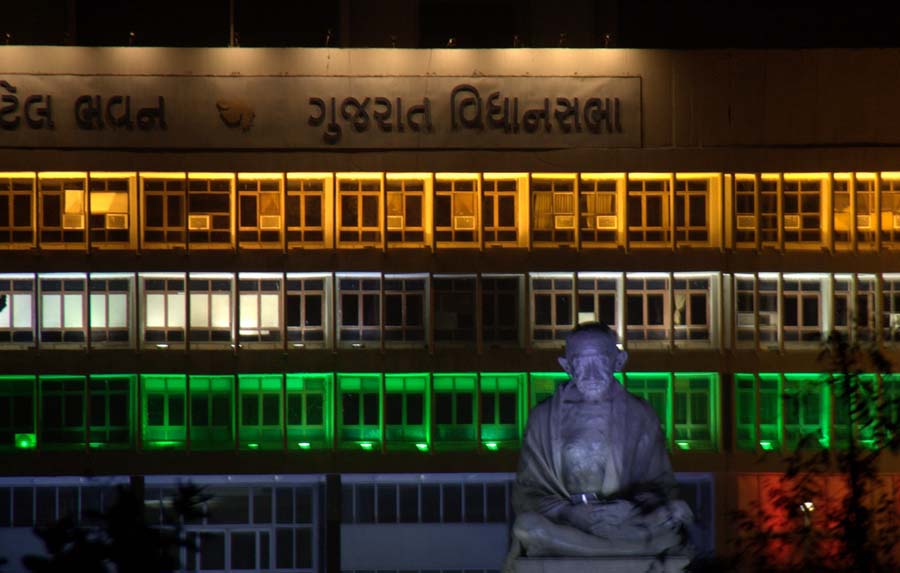 Gandhinagar: Amid the political hullabaloo in the wake of the crucial Rajyasabha elections on 3 seats of Gujarat tomorrow, the brief 2 day monsoon session of the Gujarat Assembly will also be started on the election day in Mahatma Mandir here and it would be for the first time that any session would be held outside the current assembly building which came in to existence in 1982.
Assembly Secretary D M Patel informed this saying that the session would be held at another venue (Mahatma Mandir) owing to the ongoing renovation of the current assembly building.
Patel, who is also the returning officer for the Rajyasabha election on the first day of the coming session, said that the polling would not be held in Mahatma Mandir.
'The polling would take place at Swarnim Sankul 2,' he informed.
Notably, the term of the existing 13 th assembly would complete in December this year. It was likely to be dissolved earlier to pave way for assembly elections.
DeshGujarat