At full level, Narmada dam will be able to satisfy drinking and irrigation water needs of Gujarat for six years
September 16, 2017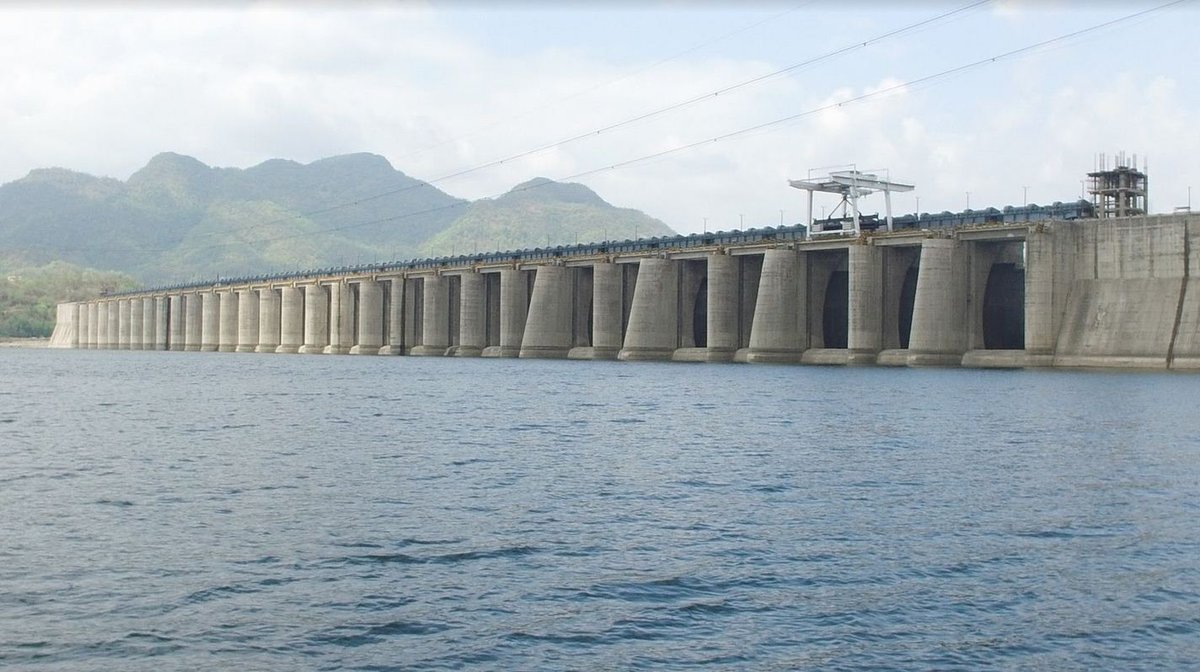 Gandhinagar: With installation of gates over Narmada dam, 4.73 million acre ft water will be stored in Narmada dam along with 1450 mw power generation.
Due to additional storage capacity which is 3.75 times more compared to the situation before installation of gates, annually 4,26,780 crore litre volume of water that was otherwise flowing to sea every year will be saved.
This water will be useful for the State.
As per the data shared by the State government, pure drinking water will be supplied to 8,221 villages, 159 towns and 8 cities across Kutch, Saurashtra and North Gujarat with additional availability of Narmada water.
Dry rivers and talavs will be filled with water, 17.92 lakh hectare area of 3,125 villages across 79 talukas of 17 districts of Gujarat will be covered under irrigation facility benefiting more than 10 lakh farmers.
30,000 hectare area will have flood-control benefits. More than 10 lakh people will get direct or indirect employment.
In 2001 Gujarat's agriculture production was 9,000 crore which reached 1 lakh crore thanks to Narmada water. While earlier, a farmer would take one crop every year, post Narmada benefits, a farmer started having three crops per year.
While all small and major reservoirs across Gujarat barring Narmada dam have in total capacity to store 15,000 million cubic meter water, the Narmada dam alone has capacity to store 4,560 million cubic meter water which is more than 25% of total storage capacity across the state.
Gujarat has 125 lakh hectare agricultural land of which 60 lakh hectare area is dependent on monsoon rain. Other irrigation projects and under water and surface water systems all together facilitate 40 lakh hectare agricultural area. Against this only Narmada dam provides water to whopping 18 lakh hectare agriculture land.
Narmada dam once full to its top level will be able to satisfy the needs of agricultural and drinking water in Gujarat for six years.
When it comes to power generation, the main power station has six underground units of 200 mw each – in total 1200 mw, while canal head power station has 5 units, each having 50 mw capacity – in total 250 mw daily capacity which at present offers 1200 mw power generation. So far 4500 million unit power has been generated here.
Once completed, the hydro power stations with power generation in full capacity will generate daily 1450 mw power. This will increase power generation capacity by 30%. Gujarat and neighboring states will benefit from this.
The cost of Sardar Sarovar project is approximately Rs 65,000 crore.
DeshGujarat