Immature and childish Rahul will do many blunders ahead of election which will benefit us: Rupani
October 11, 2017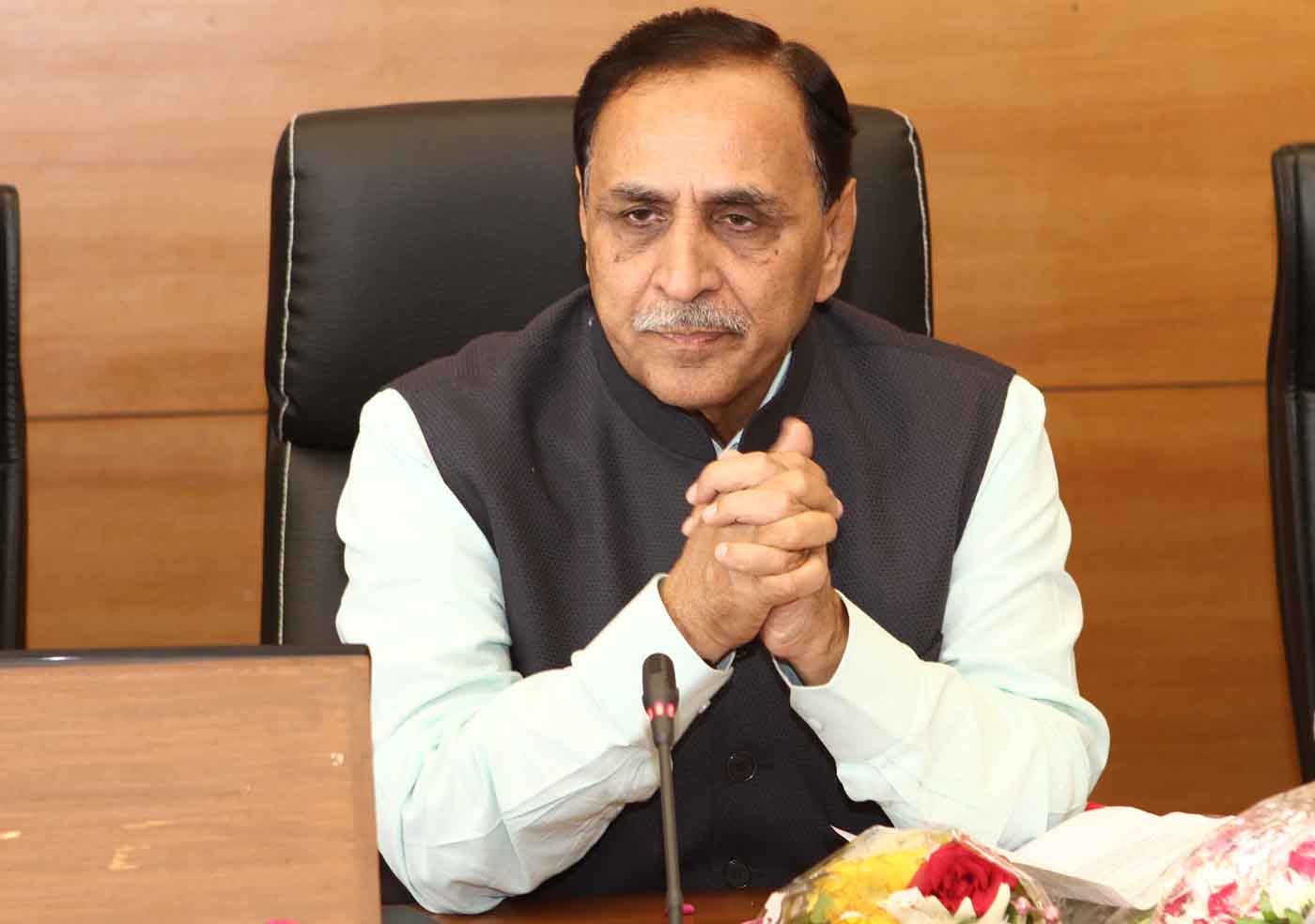 Gandhinagar: During interaction with media persons at his residence in capital Gandhinagar today morning, Gujarat Chief Minister Vijay Rupani in reply to questions slammed Congress vice president Rahul Gandhi who is touring in Gujarat for upcoming assembly polls.
'Rahul Gandhi speaks baseless things, we are ready to debate with figures in hand. UPA government was there in Centre for 10 years. UPA government had released official figures on employment. Gujarat has been the top employment providing state for last 14 years as per the Central government figures on record. Out of these 14 years, UPA was in power in Centre for 10 years. For fair employment situation in the State, three sectors namely agriculture, manufacturing and service sectors should be strong. Gujarat is marching ahead well in all threes ectors.'
Rupani said, 'we are ready for debate between our state and any Congress-ruled state.'
Rupani said Rahul during his Gujarat visits display childishness and immaturity.
He said someone gives Rahul a written note and he reads it out.
In reference to Rahul's remark yesterday in Vadodara that RSS has no women in its organization, Rupani said RSS has Rashtra Sevika Samiti which is separate wing for women.
Reacting to Rahul's remark that he has not seen women wearing shorts in RSS shakhas, Rupani said, that's a strange comment insulting women in our tradition. Rahul has foreign style mentality as his upbringing has been such.
Rupani said Rahul would do many blunders ahead of the election which will benefit the BJP.
DeshGujarat