Mumbai-Ahmedabad is one of the busiest rail sectors with over 100% occupancy, clarifies Western Railways
November 01, 2017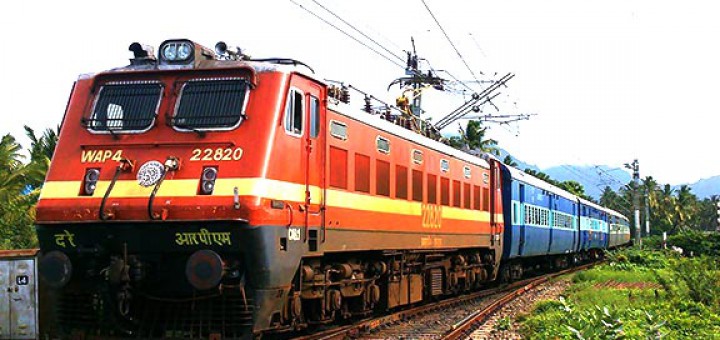 Mumbai: Western Railway has clarified that the news reports published in various dailies o­n 1st Nov, 2017 regarding 40% vacancy in the trains between Mumbai & Ahmedabad and loss of Rs.30 crores in last three months are not factually correct, as in fact there is over 100% occupancy o­n Mumbai – Ahmedabad sector of Western Railway. Various leading newspapers have published this news item under the title "Ahmedabad-Mumbai rail route faces Rs.30 crore loss in 3 months" or with similar headlines.
Shri Ravinder Bhakar, Chief Public Relations Officer of Western Railway has clarified in a press release that as given in some news reports about loss in earnings due to vacant berths is totally incorrect as during these 3 months total earnings o­n this sector was Rs.233 crore.
The Mumbai – Ahmedabad sector is o­ne of the most busy route of Indian Railways caterered by 9 direct trains between Mumbai and Ahmedabad and around 25 trains going to forward destinations via Ahmedabad. This sector also serves important enroute stations and industrial towns such as Vadodara, Bharuch, Surat, Vapi, Valsad etc. It is served by several types of trains viz. Shatabdi Express, Duronto Express, Double Decker, Superfast trains, Mail/Express and also passenger trains.
Shri Bhakar stated that there are 9 direct trains between Mumbai and Ahmedabad and back having halts at enroute station except Mumbai – Ahmedabad Duronto Express. The berth potential (i.e. total available berths for booking) of these 9 trains from 1/07/2017 to 30/09/2017 (3 months) works out to 8,03,150 against which actual passengers booked were  8,30,978. Thus the total occupancy was 103% o­n Mumbai-Ahmedabad sector. Similarly in return direction too, the occupancy was 103%. In addition to direct trains there are 25 long distance trains going beyond Ahmedabad and serving Mumbai – Ahmedabad sector. For these 25 trains too, the berth potential for this period fwas 10,70,719 and actual passengers booked were 12,30,585 i.e. ie 115% occupancy.  In return direction too the occupancy on these trains was 121%.
He clarified that the reply given in the RTI query is against the specific question of number of passengers from o­nly Mumbai Central to Ahmedabad and Ahmedabad to Mumbai central stations i.e. o­nly between these two pairs of stations. The information does not include information about enroute traffic i.e passengers from originating station to enroute stations, intermediate stations to intermediate stations and intermediate stations to destination station between Mumbai Central and Ahmedabad thereby showing lesser occupancy. It is pertinent to mention that despite the period from 01/07/2017 to 30/09/2017 being a lean season, the occupancy is still above 100%. However, for the period from 1/10/2016 to 30/09/2017 the occupancy of these 34 trains has been 124.72%.