Insas rifle loot: 3 held by Rajkot police
January 05, 2018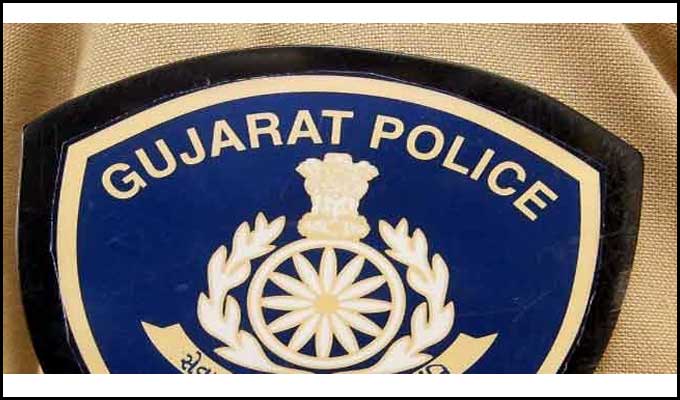 Rajkot:Rajkot police has held three including one juvenile for various loot incidents including one in which police rifle was snatched in city.
For last four days or so, a gang involving bikers had created challenge for police. In one incident, the bikers looted a jacket from shopkeeper by displaying sharp weapon. In another incident the bikers looted mobile phone from Yagnik road based shop. In one more incident, they snatched a purse from a lady on University road. The last and most serious incident took place at Aaji dam check post in which Insas rifle was looted from State Reserve Police(SRP) jawan Bhikhubhai Dadubhai Dhandhal.
Dhandhal was one of jawans belonging to two SRP companies called for security following Dalit agitation in Maharashtra. He was deployed at Aaji dam chokdi check post. At around 10.30 pm a person came on bike in black dress and snatched Bhikhubhai's Insas rifle and escaped the place. Senior police officials including Commissioner of Police, Deputy Commissioner and others rushed to the place and ordered extensive search for culprits. Four teams of Bhaktinagar police and Crime Branch were formed to nab the culprits.
It is learnt that three accused including one juvenile are caught by police today in this connection today. Zone – 1 head Balram Meena is questioning the accused at present.
Update: A minor boy aged around 16 years who had snatched the rifle of the SRP Jawan and handed it over to Rohit alias Kalio (21) have been nabbed along with another one identified as Hussain S Bukhari (21)' who is basically nabbed in connection with other loot and snatching cases in the city but his role in the rifle snatching also can't be completely ruled out.The minor and Rohit were earlier also involved in crimes in the past. The rifle was found lying at a place this morning. The matter is under investigation.