First priority of my govt is to ensure supply of drinking water to 4 crore people dependent on Narmada: Rupani
February 02, 2018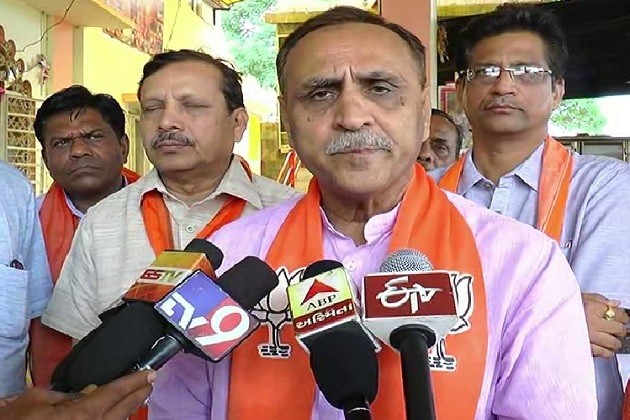 Ahmedabad:
Reiterating that the first priority of his government was to ensure supply of drinking water to around 4 crore people of Gujarat dependent on Narmada water, Gujarat Chief Minister Vijay Rupani today said that owing to the continuously decreasing level of water in Sardar Sarovar Reservoir, water supply for summer crops irrigation won't be possible.
Speaking to media persons here, Rupani said the Narmada dam was meant for water supply to four states including Gujarat.
'Till monsoon time, owing to rain and inflow of water, the Narmada dam was full. Post monsoon every year, we used to get around 30,000 cusec of water from neighboring Madhya Pradesh, but this year it has gone down to 3,000 and even 1,800 cusec. On the other hand the supply of water from the dam(outflow) was on as usual. In such a situation the water level in the reservoir was going down,' he said.
'Such situation was not normal and it happens once every 20 years. The first priority of the government is to continue the supply of drinking water to around 4 crore people of over 10 thousand villages and more than 167 towns who were dependent on Narmada water,' he said.
'We have supplied water for monsoon and winter crops and the supply for irrigation was still on. But the supply for summer crops was not possible as the water must be saved for drinking supply,' he said.
DeshGujarat