Congress talking absurd,trying to mislead over the issue of drinking water supply:Rupani
February 13, 2018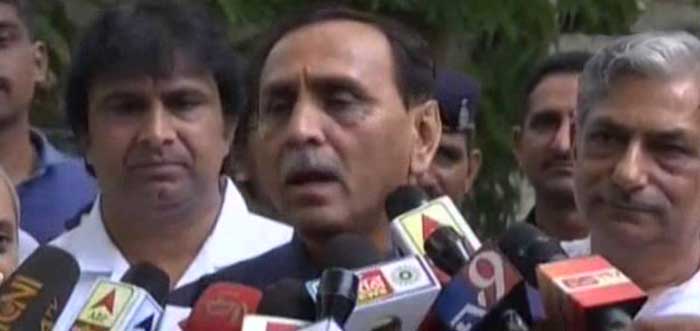 New Delhi:
Alleging Congress of talking 'Absurd' and trying to mislead people about misuse of Narmada water, CM Vijay Rupani today said that despite the drop in water allocation to all the four states related with Narmada project, there won't be any shortage in supply of drinking water.
Speaking to media persons here today after meeting PM Narendra Modi, Rupani said that Congress was trying to mislead people by taking absurd things.
'There was no truth in their claim that additional water from Narmada was supplied in Sabrmati river in for the Sea-plane event of PM in December this year. The whole thing took place with the existing water of Sabarmati which was still very much there,' he said.
Notably Congress leader Ahmed Patel had made such allegation for which the DyCM Nitin Patel had made a statement denying it.
CM Rupani said that though all the four states Gujarat, Rajasthan, MP and Maharashtra related to Narmada project have got less quantity of water owing to less rain, there won't be any issue with supply of drinking water in Gujarat till July 31.
To a query he said that it was his first visit after taking over as CM of Gujarat second time and he paid courtesy visits to the President, Vice President and PM.
DeshGujarat