CM Chairs meeting of Mayor, Commissioner, Standing Committee Chairman of 8 Municipal Corporations
December 07, 2018

Gandhinagar: Gujarat Chief Minister Vijaybhai Rupani today called on the eight municipal corporations of the state to develop their urban areas at par with world class cities by expediting constructions of town planning schemes along with amenities works such as cleanliness, drainage water system, and recycling of waste water.
The Chief Minister chaired the meeting of mayor, municipal commissioner, and standing committee chairman of eight municipal corporations – Ahmedabad, Vadodara, Rajkot, Surat, Jamnagar, Junagadh, Bhavnagar and Gandhinagar, held in Gandhinagar.
In the meeting, Rupani suggested to plan out everything in such a way that the works done for segregations of solid waste, its disposal and waste management, and cleanliness should catch the eyes of the people. To meet the rising demand of waters in the corporations, he emphasized to give top most priorities to the works of drainage water system and recycling of used water.
The Chief Minister also suggested other corporations to follow the excellent works done in Bhavnagar and Surat cities. He emphasized that sewage treatment plant should be ready within one-year in the corporations. The urban development authorities of these corporations can generate needed funds by selling out their land plots, he added.
For the time bound planning, Mr. Rupani inspired the corporations to commence their works under 'Jal Sanchay Abhiyaan' from February-2019. For sharing of their thoughts, plans, practical experiences, the Chief Minister suggested the corporations to held meetings with each other.
The meeting was also attended by Principal Secretary Mukesh Puri, Principal Secretary to the Chief Minister M. K. Das, and other top officials.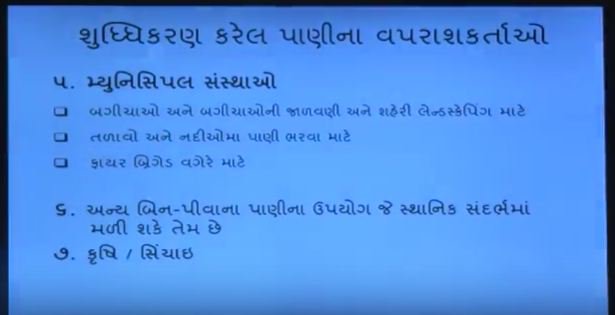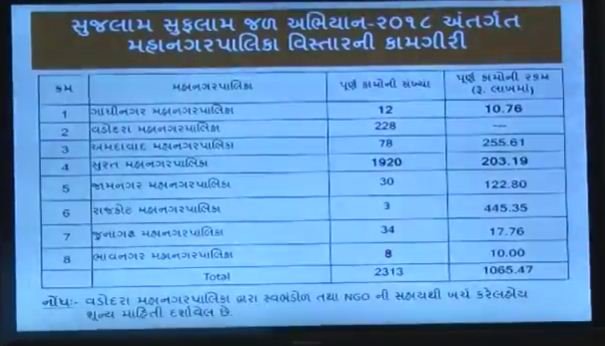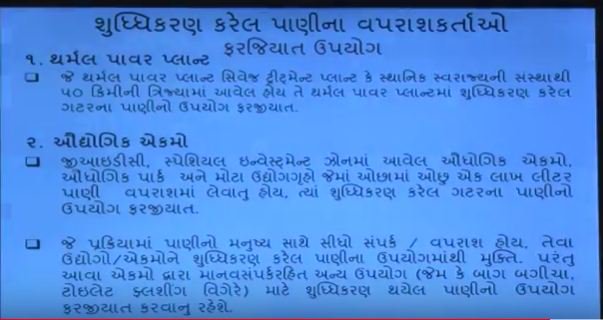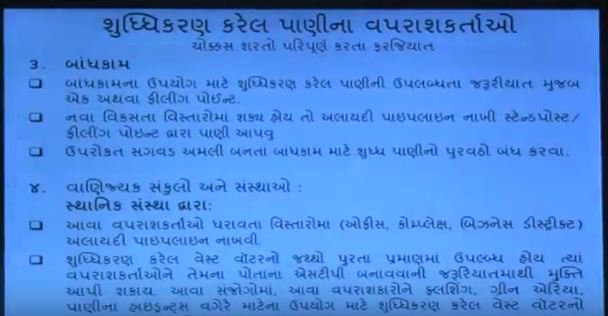 – Information