Gujarat govt to hand over 28,503 hectares of land for Dholera SIR
October 01, 2015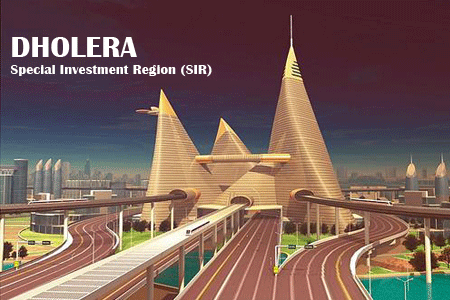 Ahmedabad
Gujarat government today decided to hand over 28,503 hectares of land to Dholera Special Investment Region Development Authority (DSIRDA), a special purpose vehicle formed to develop the Dholera Smart City.
The land is owned by Gujarat government. The decision was taken at a cabinet meeting in Gandhinagar, chaired by Chief Minister Anandiben Patel.
"Gujarat government has now become the largest stake- holder in the company. As we are giving our land at Rs 600 per sq meter, state government's stake stands at 51 per cent," said the health minister and government spokesperson Nitin Patel.
Though Patel refused to divulge details, an official said 28,500 hectares of land worth Rs 17,000 crore would be given by the Gujarat government as its share in the company.
Dholera SIR, spread over 920 sq km, is one of the key business destinations to be developed under the Delhi-Mumbai Industrial Corridor (DMIC). Located 110 km from here, it is also being developed as a smart city.
PTI