One held in rural Navsari for selling samosa stuffed with cow beef
June 09, 2023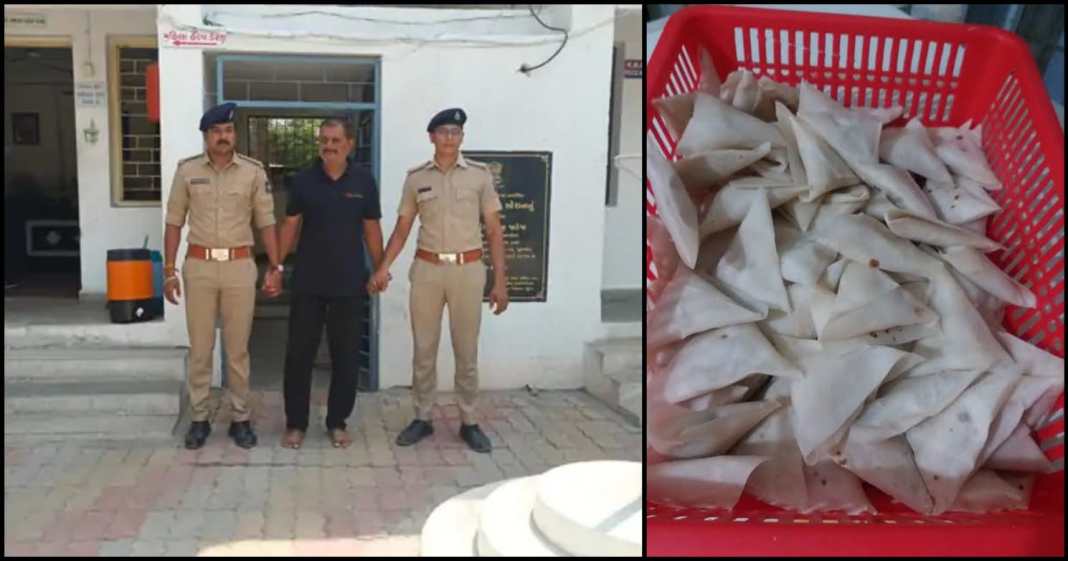 Navsari: The police have nabbed one person for allegedly selling samosas stuffed with cow beef in Dabhel village of Jalalpore taluka in Navsari.
The accused namely Ahmed Muhammad Soz was allegedly selling cow beef-made samosas disguised as chicken and goat meat for the past four years. He was conducting his business under the name of A-ONE Chicken Biryani using a food cart.
Acting on a tipoff, the Maroli police, accompanied by cow protection volunteers, conducted a raid in Dabhel village where the alleged sale of beef-filled samosas was taking place. The samosas were sent to the Forensic Science Laboratory (FSL) for testing, and it was confirmed that they indeed contained beef of cow. Consequently, the police arrested the accused, Ahmed Muhammad Soz, while the other accused remains at large.
The police have also obtained information about a person who supplied the beef and are currently searching for him. The police have stated that strict action will be taken against all individuals involved in this case. DeshGujarat