Health Ministers from 40 countries to be in Gujarat for G20 Summit during Aug 17-19
August 05, 2023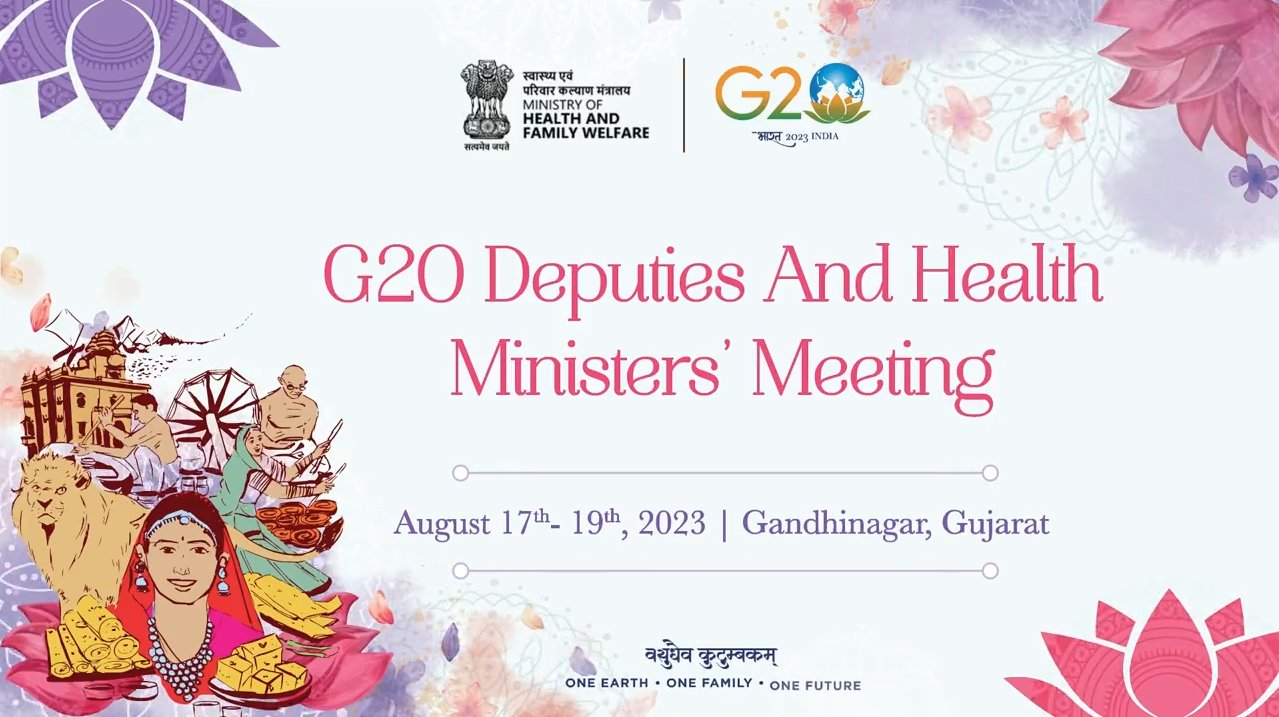 Gandhinagar: Gujarat is all geared up to host and welcome Health Ministers from around 40 countries of the world in the upcoming G20 Health Ministerial Summit. As Gujarat is the hub of India's medical tourism and pharma sector, this global health summit will open up more innovative investment opportunities in the health sector, including medical value travel, Gujarat hospitals, and pharma companies, said Union Health Minister Dr. Mansukhbhai Mandaviya at Gandhinagar.
Mandaviya visited the Helipad Exhibition Center and Mahatma Mandir to review the preparation of the G20 Health Summit to be held from 17 to 19 August 2023. He held an extensive review meeting with the higher officials during this visit. Health Minister Shri Rishikeshbhai Patel was also present and informed the Union Health Minister about the preparations for the summit.
Union Minister Dr. Mandaviya provided details of the preparations for the G20 Health Summit, emphasizing that India is successfully chairing G20. The Union Ministry of Health is also making all necessary preparations to hold the 4th Health Working Group and Ministerial Summit of the Health Working Group during this summit. Health ministers and delegates from various countries will meet with the owners of health facilities, hospitality, and reputed pharma companies of Gujarat, and extensively study the new investment opportunities in the health sector in Gujarat, which will directly benefit the economy of Gujarat and India. Apart from this, the foreign dignitaries will visit various famous tourist places in Gujarat, making them aware of the rich cultural and historical heritage of the state, which will further strengthen the tourism industry along with health in Gujarat, the minister added.
A detailed presentation was made by the concerned departments regarding the preparations for the summit. In the review meeting, several high-ranking officials were present, including Union Health Ministry Joint Secretary Mr. Love Agarwal, WHO representative Mr. Yut Rodrick, Additional Chief Secretary Gujarat Health Department Mr. Manoj Agarwal, and Gujarat G20 Nodal Officer Mr. Mona Khandhar from Central-State Government Health Departments. DeshGujarat