Tana Riri festival opens in Vadnagar, north Gujarat
November 21, 2015
Mahesana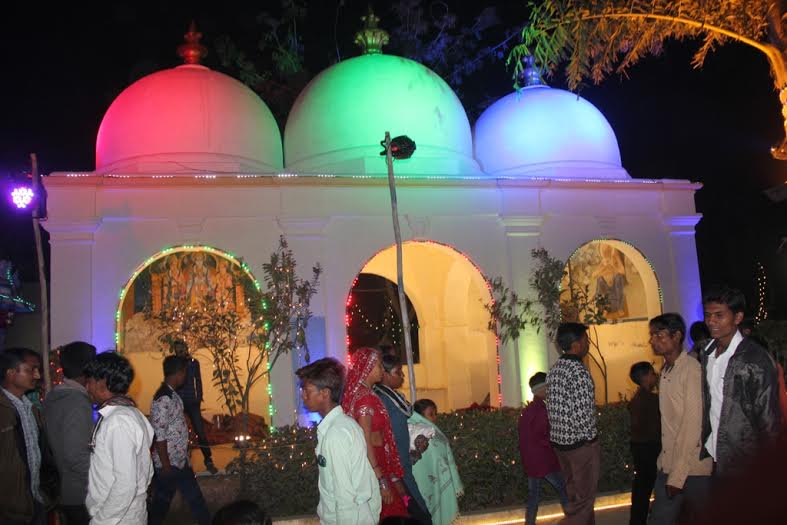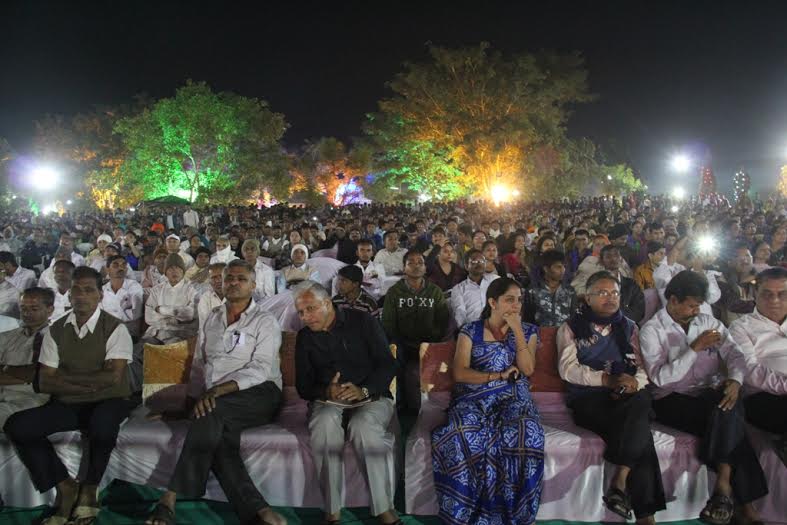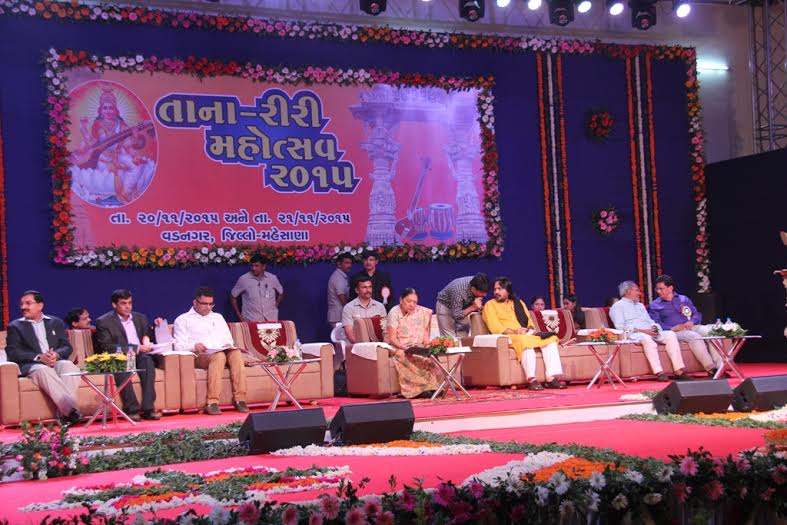 Ahmedabad
Gujarat Chief Minister Anandiben Patel called for preservation and promotion of fine arts, music and literature in collaboration with the people for the new generation.
Speaking at the state's prestigious Tana-Riri Music Festival at the historic town of Vadnagar in the Mehsana district yesterday, she said that music and other arts take life to higher level of consciousness, lift the spirit and generate an unusual source of energy among the connoisseurs of music.
Mrs. Patel also called for encouraging and training talented children in arts, music, sports and game from a tender age to develop their inherent skills.
She recalled how the festival was started in 2003 by the then Chief Minister Narendra Modi at Vadnagar, which was once the centre of classical music by two sisters Tana and Riri.
The landmark event has over the years become a stage for musicians from all over India and abroad to perform, and an occasion to felicitate accomplished musicians.Sangeet Natak Akademy Chairman Yogeshbhai Gadhavi welcomed the guests and artists.
The two-day festival is being organized by the Gujarat Government's Sports & Games and Youth & Cultural Affairs Department.
The first day's highlights include solo recital Kajal Chhaya, group song by Piyu Sarkhel and others, Tarjani Hirani, Niyati Vyas, Rucha Tiwari, Shruti Shirodkar, Vishwanath and Sudhir Yardi, group sitar recital by Amita Dalal, Pratibha Dixit, Varsha Gandhi, Vinita Shukla and Pravin Shinde.
Prominent among those present on the opening day were MP Jayashriben Patel, District Panchayat President J.L. Patel, MLA Narayanbhai Patel, Youth Services & Cultural Affairs Secretary Manish Bharadwaj, Jayantibhai Barot, K.C. Patel, Somabhai Modi, ex- Nagarpalika President Sunildutt Mehta, Collector Lochan Sehra, DDO S.K. Langa and Additional Resident Collector Ramesh Merja.
– Information