2200 kg Shree Yantra to be set up at pilgrim town Ambaji in Gujarat
April 20, 2023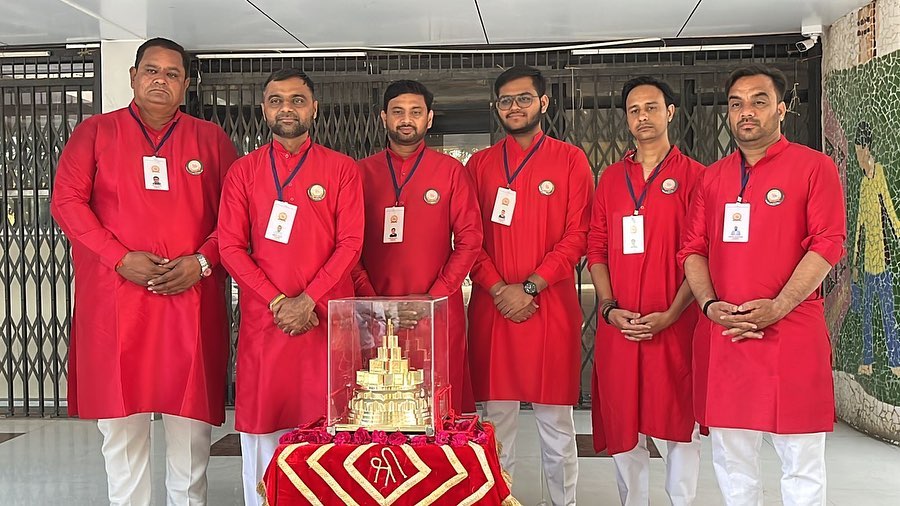 Ambaji: The world's largest and most expensive Shree Yantra will be placed in Shaktipeeth Ambaji famed Ambaji town in North Gujarat.
Over two dozen artists have worked on making of this 2200 kg Shree Yantra, which is made from Panch Dhatu: Chandi, Sona, Pital, Tamba, and Loha (silver, gold, brass, copper, and iron).
A 32 kg replica of the Shree Yantra has been created ahead of the actual 2200 kg Shree Yantra. A religious outfit Jay Bhole Group has started a yatra to all the char dhams, char maths, and Tirupati Balaji with a replica to ensure the unobstructed installation of the Shree Yantra at the Ambaji temple.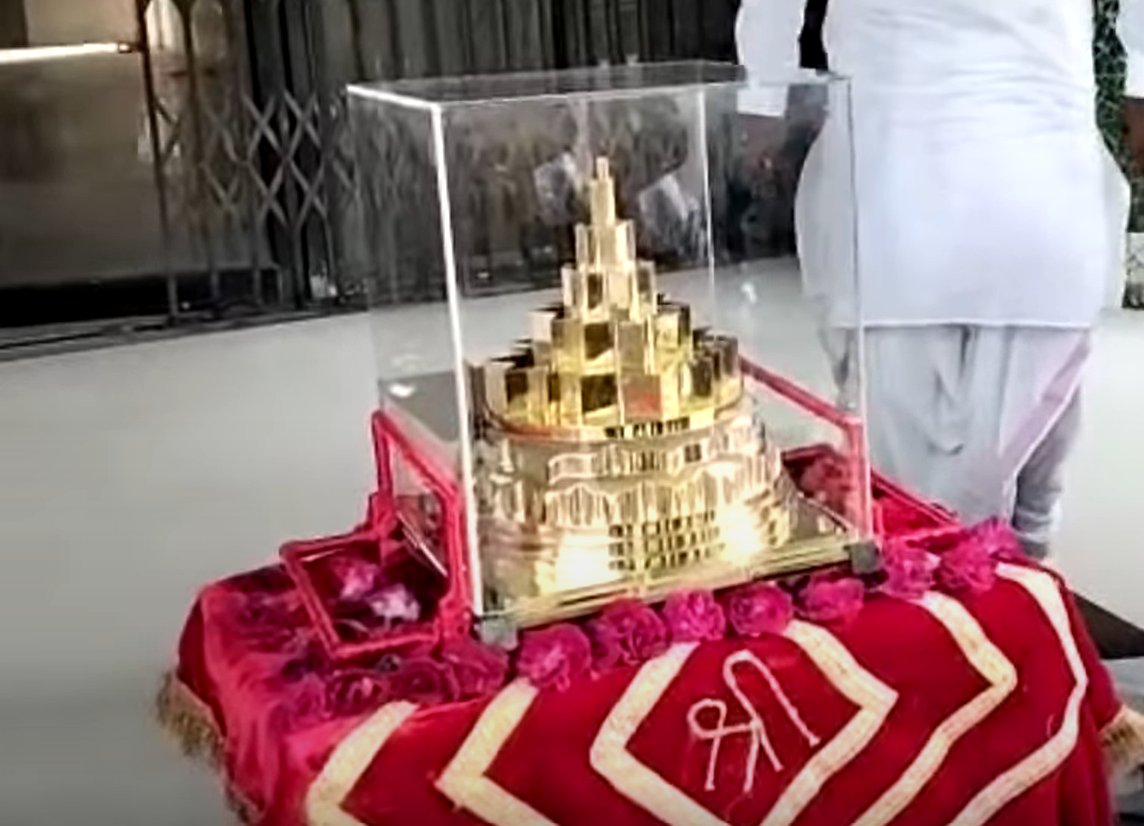 Dipesh Patel of Jay Bhole Group stated that he saw the largest Shri Yantra at Dolashram in Uttarakhand State when he paid visit there with his family. He then thought that there can be an even bigger Shri Yantra for Goddess Ambaji in Gujarat. Patel said when he visited Jogulamba mandir in Amravati in the South, he saw ancient Shri Yantra and he again thought that the biggest Shri Yantra should be created and offered to Ambaji. Later with the blessings of Ambaji, he started making a Yantra in Ahmedabad in his own factory. The yantra will be made in about two months period and later offered to Ma Ambaji. Patel had earlier offered golden shoes, a fan, and a small Shri Yantra to Ambaji. The proposed Shri Yantra is being made at a cost of Rs. one crore. It will be four ft long, wide, and high. GUidence from Shringeri Math Shankaracharya is being taken while creating the yantra. Aadi Shankaracharya has in Shri Vidya mentioned Shri Yantra. A method of making Shri Yantra is mentioned in the Tantra Raj Mantra book. Dipeshbhai has studied Shri Vidya for four years.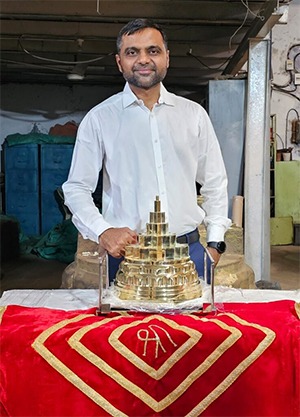 DeshGujarat