Gujarat CM declares 'Ghol' as State Fish
November 21, 2023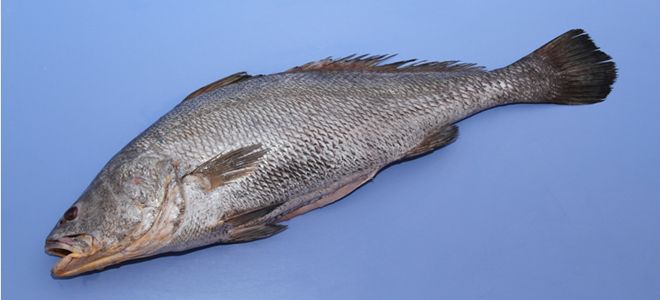 Ahmedabad: Gujarat Chief Minister Bhupendra Patel today declared the fish named 'Ghol' (Blackspotted croaker) as the state fish during the inauguration of the Global Fisheries Conference India 2023.
The Ghol fish, scientifically identified as 'Protonibea Diacanthus' and commonly referred to as the black-spotted croaker fish, is an exceptional specimen. It is highly esteemed in East Asia due to its medicinal attributes. Packed with a wealth of nutrients such as iodine, omega-3, DHA, EPA, iron, taurine, magnesium, fluoride, and selenium, this fish is considered a nutritional powerhouse.
What distinguishes it as 'Sea Gold' is a pouch in its stomach, possessing potent medicinal properties that command a high value in the international market. Although primarily found in the Indo-Pacific region, the Ghol fish is now among the most expensive marine fish globally, with pollution levels causing a shift in their habitat from the shore to the deep sea.
As per industry specialists, the air bladder of the ghol fish is estimated to be worth over Rs 1 lakh per kilogram. Although this fish species is found along the Gujarat coast, fishermen typically encounter 20 to 25 fish in a single catch.
Whenever some fisherman finds a significant catch of Ghol fish, he hits the headlines. In 2021, a fisherman Bhikha Puna from Gir Somnath district managed to capture approximately 1,500 giant croaker fishes in the waters near Vanakbara. The overall value of Puna's catch was considered between Rs 1.5 crore and Rs 2 crore. He therefore reportedly became a crorepati overnight.
The air bladder of the Ghol fish holds significant value in international markets, especially in China, Hong Kong, and other countries, where it is commonly used in the preparation of soups.
Inaugurating the 'Global Fisheries Conference India 2023' at Ahmedabad Science City on the occasion of 'World Fisheries Day,' the Chief Minister said that Gujarat, with the longest coastline, leads the country in fish production. Under the guidance of Prime Minister Shri Narendrabhai Modi, Gujarat is rapidly advancing in the field of the Blue Economy.
On this occasion, the Chief Minister provided information about the welfare schemes launched by the Central Government for fishermen and the achievements of the state.
It may be mentioned here that more than 5000 participants related to fisheries from the country and abroad will participate in this two-day conference. As part of this program, the Inland Reservoir Lease Portal of the State Government was launched under the PM Gati Shakti Scheme along with the unveiling of the "State Fish" book by the dignitaries.
Gujarat has a coastal belt of over 1600 km; marine fish production in Gujarat has increased. Today, the state exports more than five thousand crores, contributing to seventeen percent of the total exports. DeshGujarat