Narendra Modi's Gujarat Day speech to be hosted at 18 US Cities(Video)
Chicago, 10 May 2013
Gujarati/Indian Samuday of North America, an informal body representing various Gujarati/Indian American Organizations in North America will be celebrating Gujarat Day on Sunday, May 12, 2013, 7:30 PM CST across North America. The celebrations across 18 cities in North America include a live keynote speech of Chief Minister of Gujarat, Narendra Modi delivered via satellite from Gandhinagar, Gujarat. The celebrations also feature various events for families including Mothers' day programs.
State of Gujarat was established on May 1, 1960. Gujarat Day is celebrated in Gujarat and many parts of world in the month of May. This year, various ethnic Gujarati associations decided to celebrate Gujarat Day in USA on May 12, 2013. State of Gujarat has experienced unprecedented growth in various fields: Agriculture, Petrochemicals, Oil and Natural Gas, Machine tools, pharmaceuticals, Irrigation, solar power plants, Thermal power plants, Milk production, diamonds processing, Horticulture, Information technology, Higher education, Water conservation and the list goes on. The impressive growth of Gujarat, led by dynamic and visionary Chief Minister of Gujarat Shri Narendra Modi, has been applauded by Gujaratis, other Indian Americans and many US businesses.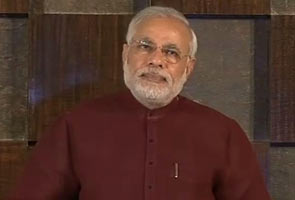 Chief Minister Narendra Modi was invited to share his Vision of "Good Governance" that is the foundation of Gujarat's Growth story. He graciously accepted the invitation to address the Indian Diaspora in USA via Satellite. Many other Indian American organizations from various backgrounds, Rajasthan, Punjab, Bihar, Andhra, Kerala, Karnataka, Maharashtra wished to hear first hand, the dynamic success story of Gujarat and the concept of Good Governance. Shri Narendra Modi will speak in Hindi to accommodate all the Indian Americans.
Shri Narendra Modi will speak live via satellite to the hundreds of assembled guests in New York, Edison NJ; Atlanta GA, Charlotte NC, Dallas TX, Phoenix AZ, Riverside CA, Los Angeles-Norwalk, CA, Placentia CA, Fremont (Silicon Valley) CA, Chicago IL, Rolling Meadows IL, Bloomington, IL, Minneapolis-Edina MN, Indianapolis IN, Merrillville IN, Cinncinati OH, Baltimore MD
These events in various cities are organized and hosted by local volunteers with their own efforts and resources (Labor of Love and dedication), coordinated by dedicated volunteer National coordinators. We look forward to his dynamic speech, which will inspire many Indian Americans.
The event will be available live online on 12th of May at 8:30 PM, US Eastern Time & on 13th May 2013 in India at 6 AM (IST) on this link