45 lakh pilgrims participated in Bhadarvi Punam Mela of Ambaji this year: District Collector
September 29, 2023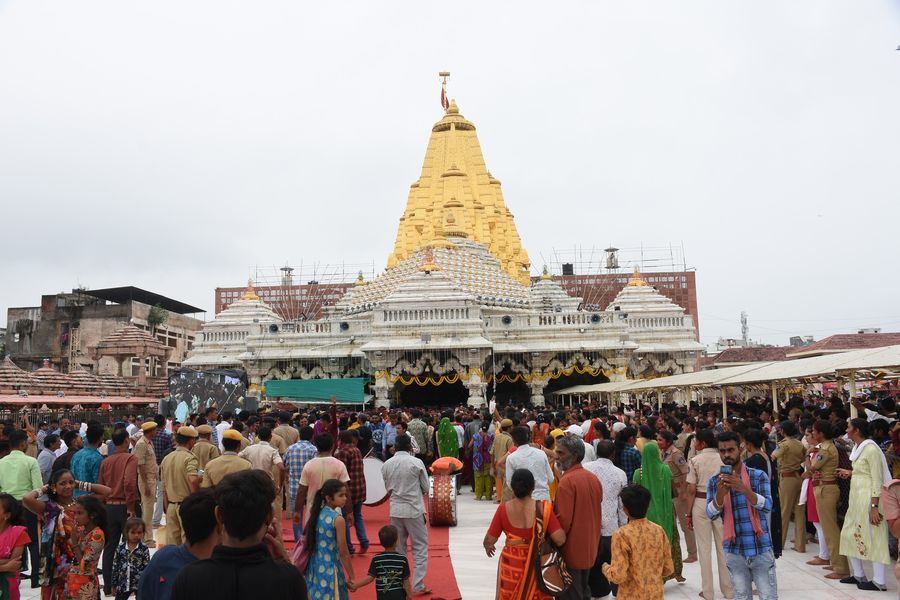 Ambaji: As many as 45 lakh (four and half million) pilgrims participated in a week-long Bhadarvi Poonam fair at pilgrim town Ambaji in North Gujarat this year according to the district administration. This year, the Mela commenced on September 23rd.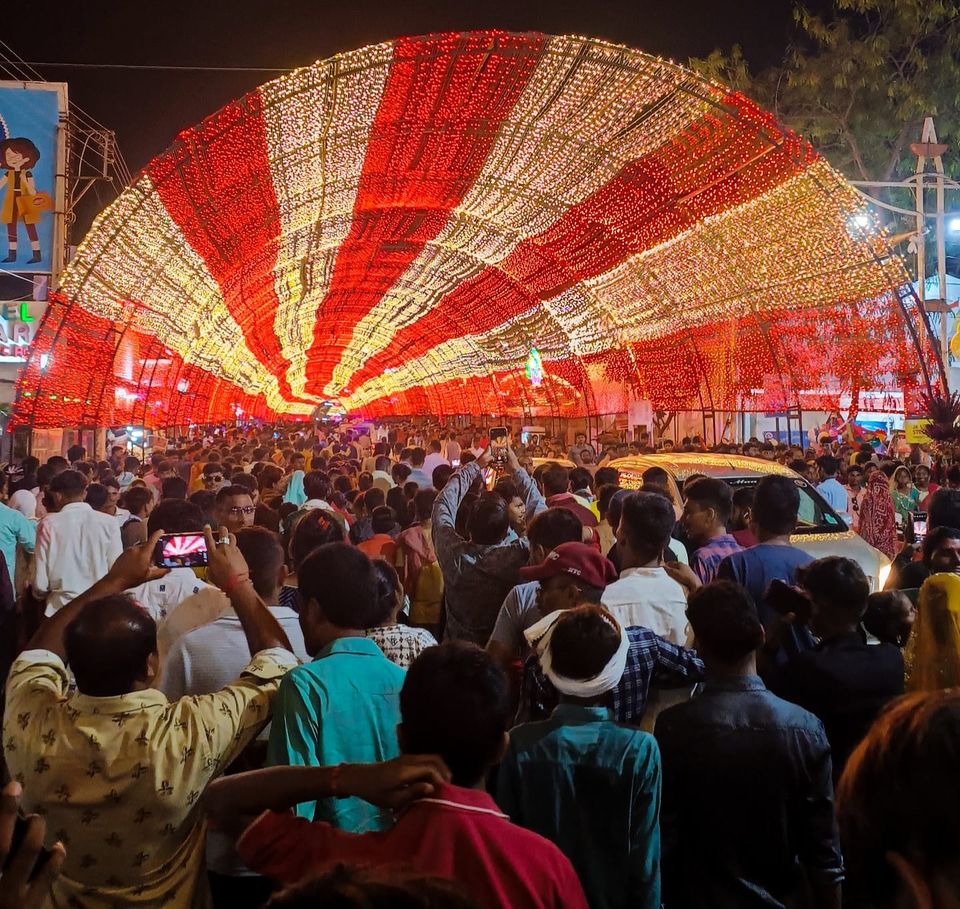 According to the district administration of Banaskantha, as of upto 5 pm on the last day of the fair (29 Sept), 45.54 lakh pilgrims participated in the fair, 3.73 lakh had bhojan prasad (meals), 18.41 lakh prasad packets were distributed, over 2.27 crore income was witnessed at Bhandara, Gadi, through 5000 bhej counter, and through religious literature sale. Over Rs. 4.61 crore revenue was registered over prasad distribution. The total revenue witnessed during the week-long fair was over Rs. 6.89 crore (exact figure – 6,89,72,556). In addition to this 520 gram of gold, 10 mg of gold ornaments, 1.215 mg of silver ornaments were received.
Over 8.72 lakh pilgrims traveled in buses through over 17,000 trips. Over 56,000 pilgrims used ropeway rides. 3,377 religious flags were offered to the Shikhar of Ambaji mandir. Over 1.15 lakh patients received medical treatment during the fair.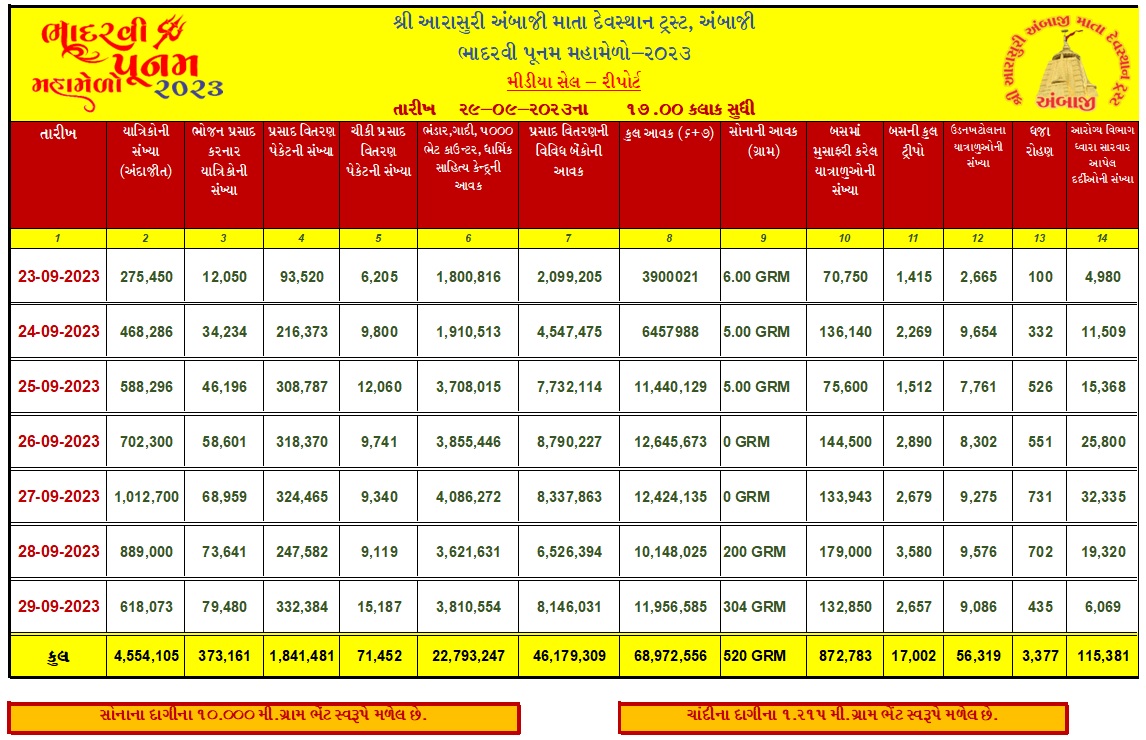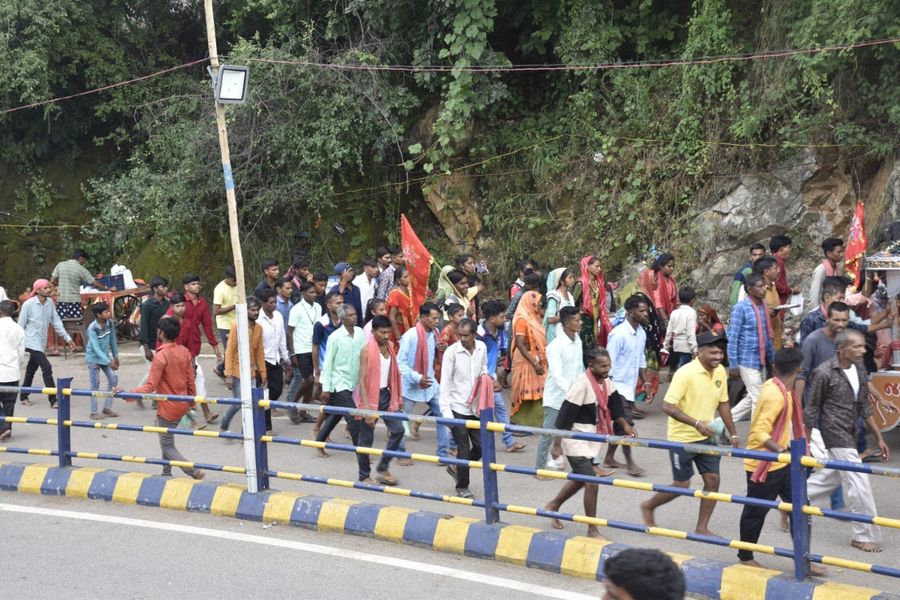 The District Administration and Police offered religious flags to Ambaji Mandir, marking the end of the Bhadarvi Poonam fair. District administration staff, led by DDO Swapnil Khare, joined in Garba at Chachar Chowk of Ambaji Mandir. The arrangements, which included several innovations under IIT Delhi alumnus Khare by the administration, police, and voluntary organizations, were highly appreciated by the pilgrims this year.
District Administration and Police offer religious flags to Ambaji Mandir marking the end of the Bhadarvi Punam fair. The district administration staffers led by DDO Swapnil Khare joined Garba at Chachar Chowk of Ambaji mandir. Arrangements with a lot of innovations under IIT… pic.twitter.com/P6yFt1bVbG

— DeshGujarat (@DeshGujarat) September 29, 2023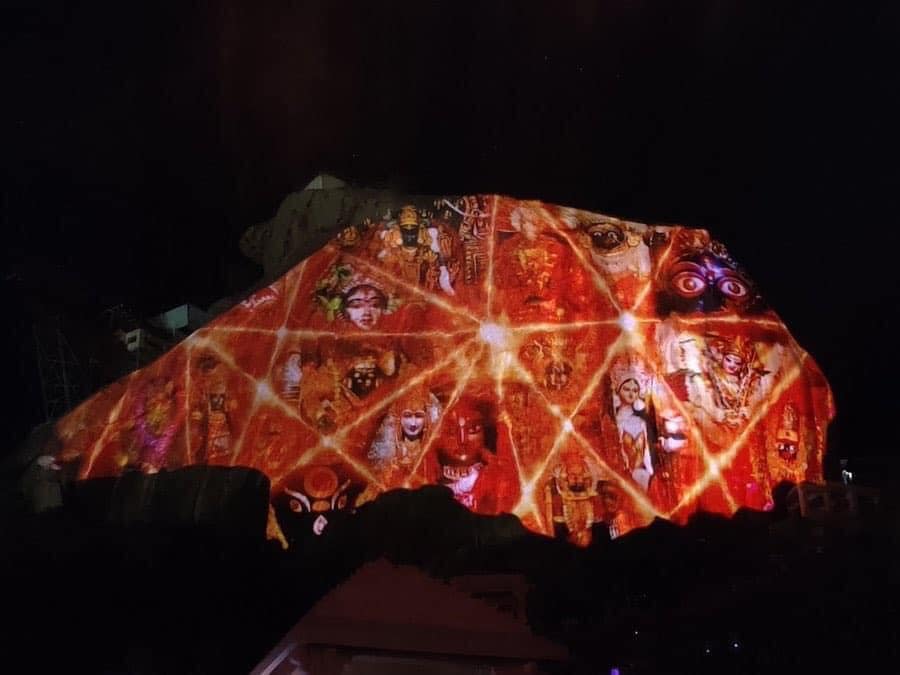 I-cards were given to 25,000 children to prevent trouble in case they were lost. A Mahila and tribal art & craft sale was organized. The kids' room offered toys and care for small kids. VR darshan was introduced.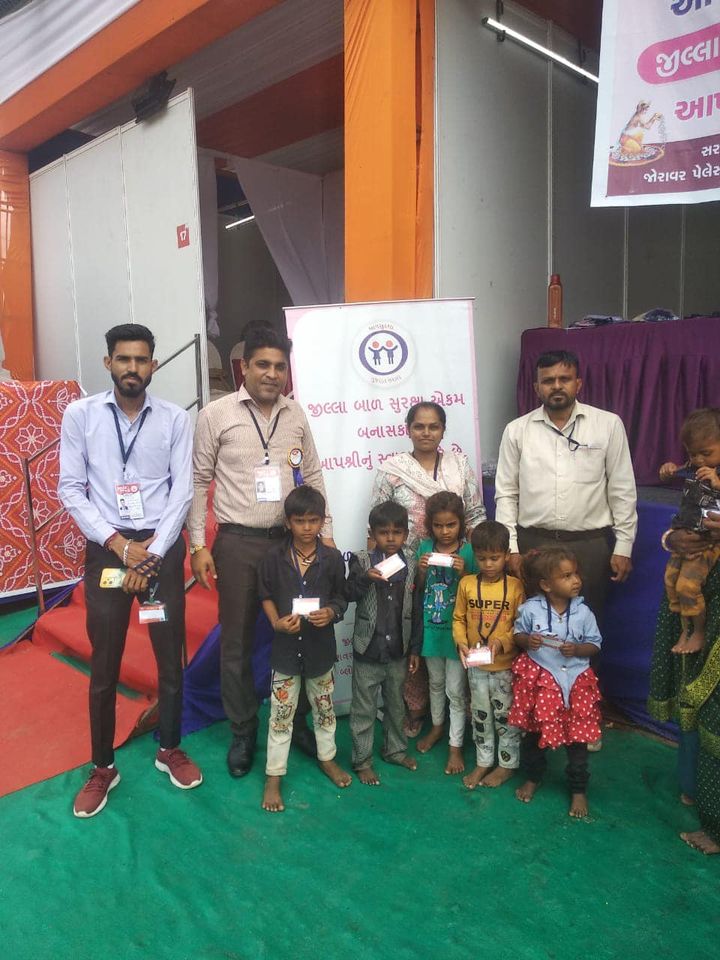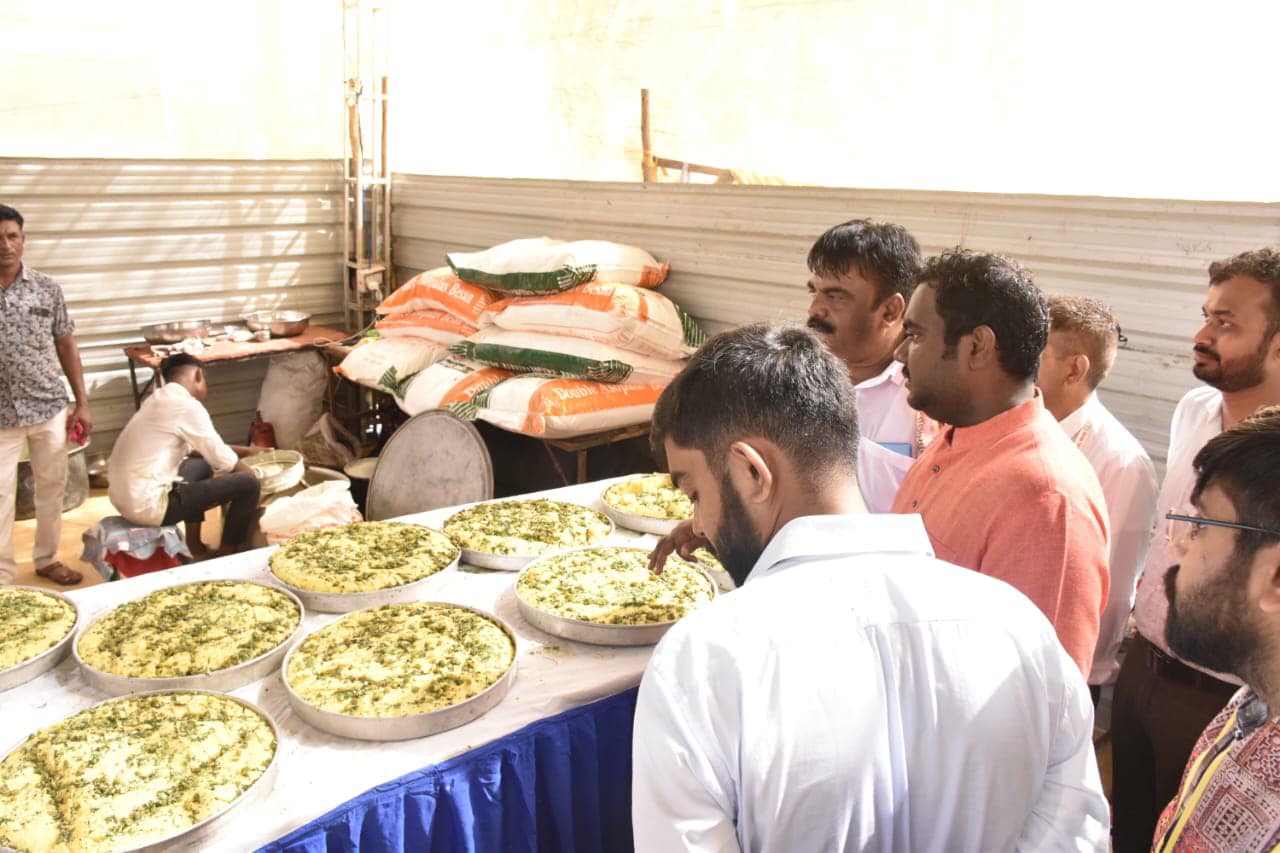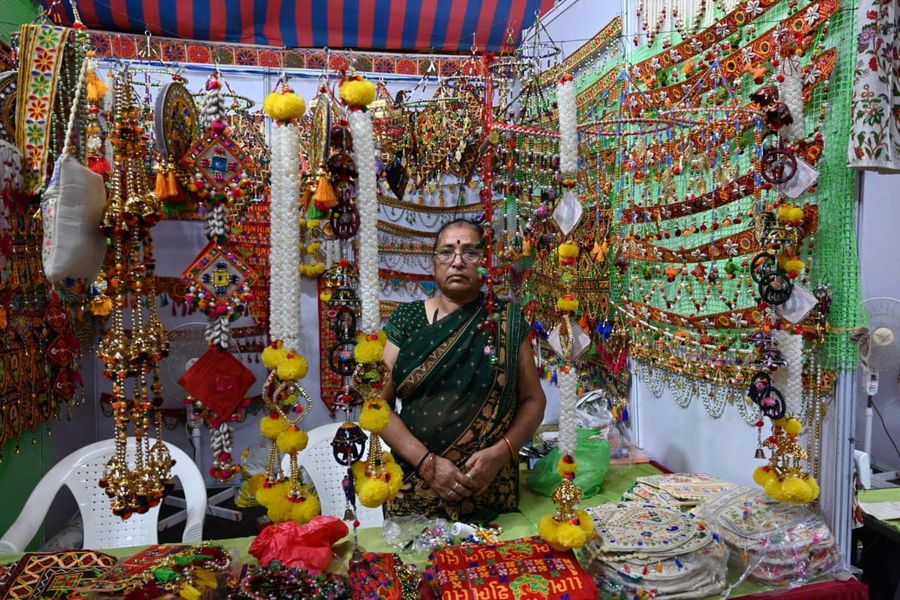 From very long flags to a "digital flag with sensors," which would turn on lights attached to the flag only during the dark. Free meals, drinking water, resting dormitories, mobile charging, healthcare, rickshaw rides, etc., were available to pilgrims. Mobile phones were allowed in the mandir during the fair period.