Gujarat and Japan: Lessons of Vibrancy for India – Part- 1
February 17, 2013
Ahmedabad, 17 February 2013
With the official announcement that our GDP may not grow beyond 5%, it is almost a last straw on Indian Investment Story to many global investors. India's gasping Elephant is finding regular mention in global press now. In spite of all the promises; dismal infrastructure, poor policies and low growth are forming a vicious circle that is leading to low confidence by investors. In a very layman's terms, Disinvestment, Tax revenues and FDI backed global trade are the three pillars on which fiscal management of a developing country should depend. For the sake of focus allow me to dwell on the last point. For any Countries'
Ganko-Keitai Ron or Geese-Flying Pattern: A magical formula for Asian Growth
In 1930, Prof Akamatsu of Japan, came out with the Theorem famously known as Wild-Geese flying Pattern. Later Prof Kojima refined it with neo-classical theories on Industrialization for developing countries. The reason for going back in time is that Trade favoured FDI theorem proposed by them is a sacrosanct policy followed by all the East-Asian economies including China to get out of stagnant economic growth. Japan is always present if you look at any Asian countries' contemporary industrial history. Ironically for any student of Indo-Japan economic relations, it's an enigma that in spite of great potential, two countries could never fully integrate their economies. Till late 90s, when the author himself was student of Indo-Japan Economic relations, the argument was that India never was part of Japanese Economic life-line and vice versa. However, post BRICs report, even the above argument has lost relevance. So what exactly is holding Japanese investors back?
I would be attempting a small series to look into the topic. Unlike my past series, where I was comparing TN and Gujarat as India's Port of Calling for investors (Read here), the current compact series will focus on Gujarat as an investment destination. As you read through the series, you will appreciate choice of destination as well it will give idea into the mind of investors, unlocking useful hints for India investment story as a whole.
When Anand Mahindra tweeted half of Tokyo is here:
January 11, 2013: The inaugural session of Vibrant Gujarat could be killing for audience if you are not used to sitting through long as spectator. For Japanese this indeed was a totally new experience. So when Japanese METI vice minister mentioned that he has brought along with him a big delegation from Japan; close to 300 delegates in the middle of the hall, rose up. It gave them some sense of participation and a temporary welcome break from sitting through. But roar of this silent gesture was magical. The Applause continued. Anand Mahindra the chairman of Mahindra Group; was very surprised and he did not hide his excitement.
Sitting on the first row he tweeted and I quote "Half of Tokyo seemed to be at the Vibrant Gujarat summit". It already got re-tweeted almost 1000 times and was captured well in the both web and print media. I thought this was the most emphatic statement even bigger than what Ratan Tata had said on "You are stupid if you are not in Gujarat". Let me Explain.
On the outstanding investment index Gujarat has been leading for long now. It was darling for Indian business. But Japanese investors chose to keep a distance. Their 1st choice continued to be north and more recently to south. Let me use some numbers to drive point.
Japanese FDI and Gujarat so far: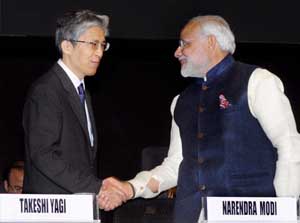 22, 31, 29, 29, 54 are the numbers of Japanese business establishment in Gujarat in last 5 years. If you see the numbers in the backdrop of overall Japanese investment which for same time frame in India was, 550, 627, 725, 812, 926. You can make out that Gujarat does not look that great on their radar. While predominant investment from Japan is from Auto-Parts industry hence it was necessarily getting closer to the big auto OEMs. The soft infrastructure provided by already present Diaspora in the form of food, cultural event, entertainment would make it easier for them to make decision. Gujarat was one "DRY ZONE" on Japanese investors mind. I used DRY Zone metaphor to highlight the point that alcohol for Japanese is like Khakhara for Guajaratis. How long can you keep them away from it?
In my previous series, I had dwelt upon limitations of Gujarat in providing soft infrastructure and how it might cripple investors' appetite. (Read the article here), While I still maintain my point for medium to long span; it seems I was totally proven wrong in the near term and I don't feel bad at all about it. Truth sometimes is stranger than fiction. When one Investor told me that prohibition bothers him less than the predictability in business.
Hence 300+ delegates from Japan still visiting Gujarat in the hope of better investment climate was indeed a watershed event. It was not just one event. Consistently there are major events such as Suzuki's investment decision, JETRO's proposed industrial park, Narendra Modi's Japan visit, and multiple ministries from Japan sending big delegations to Gujarat, the list may go on. Not to mention various MoU and Strategic partnership initiatives signed by Japanese companies during Vibrant Gujarat summit.
Perspective of Future Japanese FDI in Gujarat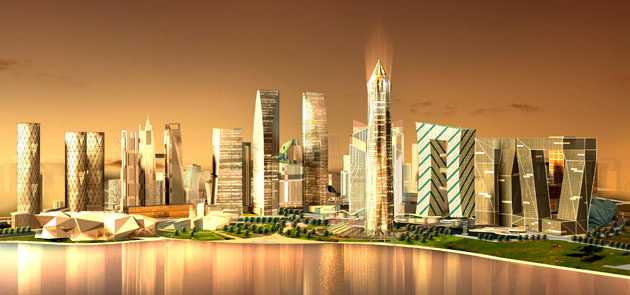 In this series though, I will try to look at Gujarat Model from the eyes of three different kind of investors. My First case would be Maruti Suzuki, Second one would be Canal-top Solar project and third would be an SME from Japan. All three companies/consortium have just discovered Gujarat. They are very different in terms of their investment needs, return expectations and more importantly what they expect from Govt. It will be an interesting to see this diverse group of investors and why they chose Gujarat. Maruti Suzuki is embarking upon the biggest transformation of the Suzuki ever and in next article we will see how Gujarat is going to play an important role in their quest to be global player. The canal-top solar project a brain child of Narendra Modi is a unique case as it is a project in utility sector with far-reaching impact on the global environmental scenario. Led by who's who of Japanese top companies, their trust in Gujarat is very amusing. Indeed worth a study to get a hint, what lies ahead for India's huge demand for infrastructure? The last case is of a very interesting SME, which never ventured out of Japan. The company's first foray started with India and when it came to put up their factory, the CEO chose Gujarat. It is yet again a unique case study to learn how a Japanese investor makes decision. Needless to say, all of these projects have far reaching impact on the positive spill-over effect for the state and in larger terms for the nation.
Post BRICs report and especially since 2004, our Govt had concluded that FDI is on Auto-pilot mode. They did not invest desirably in Infrastructure nor did they work on internal reforms. When the external investors started complaining, we only told them to read BRICs report. Ruchir Sharma in his book Breakthrough Nations rightly summed this syndrome as "Great Indian Hope Trick". One state that did not follow these false policies was Gujarat. The coming series will try to seek answers from the different investors' perspective on what India needs to do regain the Vibrancy.
Please watch this space for more. Follow the Author on Twitter @SominduS