Ahmedabad to get another museum, it has been created in 'burj'
June 30, 2015


Ahmedabad
Gujarat Chief Minister Anandiben Patel will dedicate Vasant-Rajab museum created by Ahmedabad City Police at Raikhad, Gaekwad Haveli.
Vasantrao Hegiste, a Hindu and Rajab Ali Lakhani, a Khoja Muslim died on 1st July 1946 during communal riot in Ahmedabad in attack by Muslim mob when they tried to stop the mob which was steping ahead to burn down a house with a Hindu woman and child inside.
City Police has created a museum in their memory in about 250 years old Burj of Gaekwad Haveli built by Marathas.
According to Professor Rizwan Kadri who is researched behind this museum, bus of Vasant-Rajab, video kiosk, panels, shoes of Vasantrao, old newspaper and magazine clippings and photographs featuring them, a full size statue of both stopping mob, entire wall of illustration with paper cut-ours projecting what happened in 1946 etc are parts of this displayed items in this museum which has been built in over couple of centuries old Burj of fort wall built by Marathas.
In round shaped burj, the ground floor displays busts and some panels, a small wooden old-style ladder would take to first floor which is again wooden. Here, a full round shaped wall with illustration, an old house with a woman and child inside and statues of Vasant Rajab stopping the crowd have been displayed. On the second floor there will be video kiosk and more display panels.
The museum has excellent lighting system to support the display.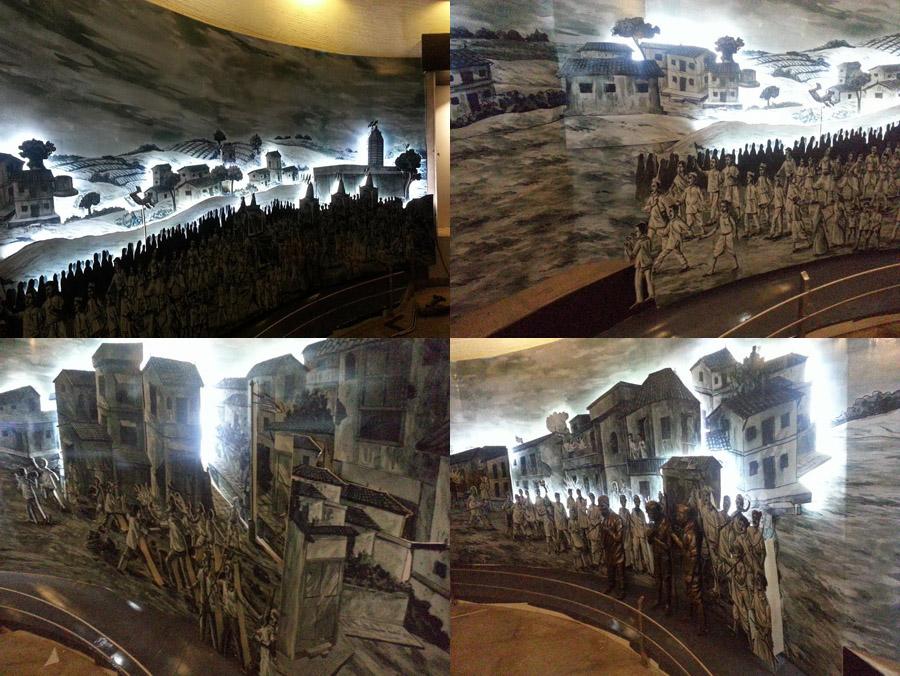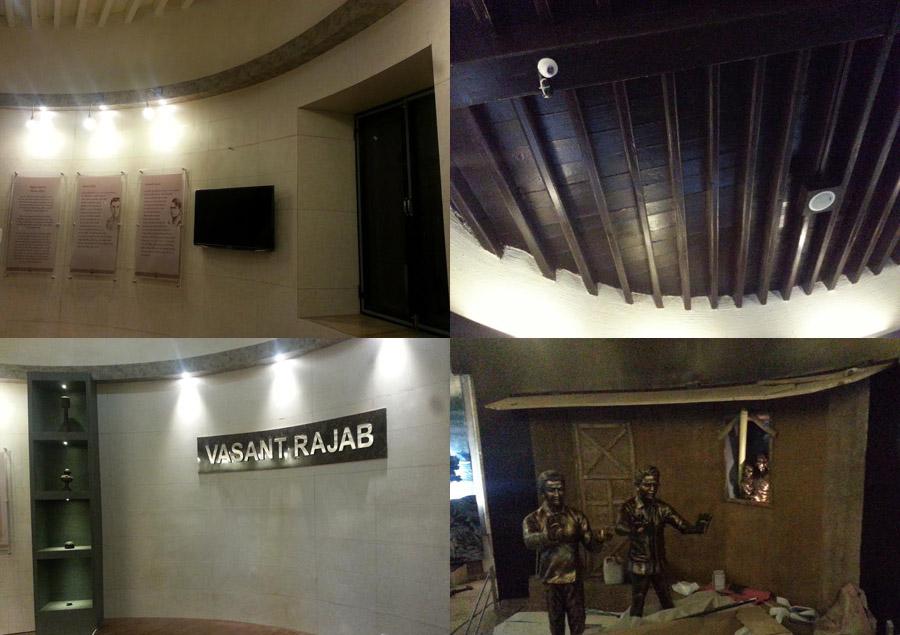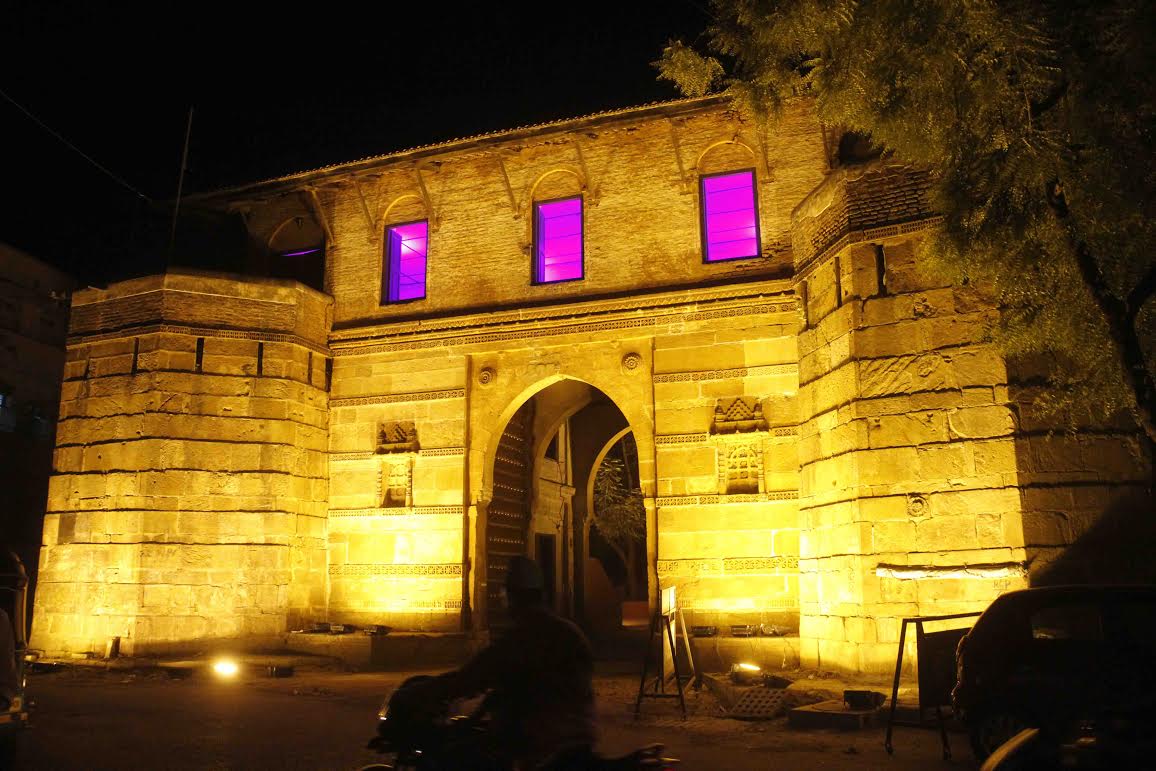 – DeshGujarat