Gujarat CM dedicates Janki Van developed on Ramayana theme
August 02, 2015


Vansda(south Gujarat)
Gujarat Chief Minister Mrs. Anandiben Patel today expressed her strong determination towards environment conservation, forestation and welfare of rural people by dedicating multilateral 'Janki Van' at Vasanda of Navasari district as a part of celebrating 66th Van Mahotsav in the state.
Mrs. Patel dedicated 12th Sanskritii van 'Janki Van' spread over 15.66 hectare of land to people of the district. Situated at Chikhli-Saputara highway near Vasanda, this Van has become a centre of attraction for visitors with its different kind of forests, interpretation center, Tribal Hut and Balvatika.
While addressing a huge gathering of people, she stated that, 'With a view to become more helpful to the farmers in increasing crop production, this government has taken an important decision to provide two or three agriculture equipments to the farmers who register for the same instead of one such equipment provided earlier.'
She also performed ground-breaking ceremony of various development works worth Rs. 2.34 crore at pilgrimage Unai famous for hot water springs. She distributed cheques to 50 beneficiaries of various schemes at the event of 66th Van Mohotsav.
She appreciated the humanitarian project under which as many as 156 malnourished children were adopted by the district officers under the guidance of the district collector and appealed social leaders, trustees and others to adopt such children to bring them out of this curse of malnutrition.
At the occasion, Minister of Forest and Environment Mr. Bachubhai Khabde, Senior IAS Officer Mr. Punamchand Parmar, MP Mr. K. C. Patel, Navasari MLA Mr. Piyushbhai Desai, other dignitaries and people in huge numbers were present.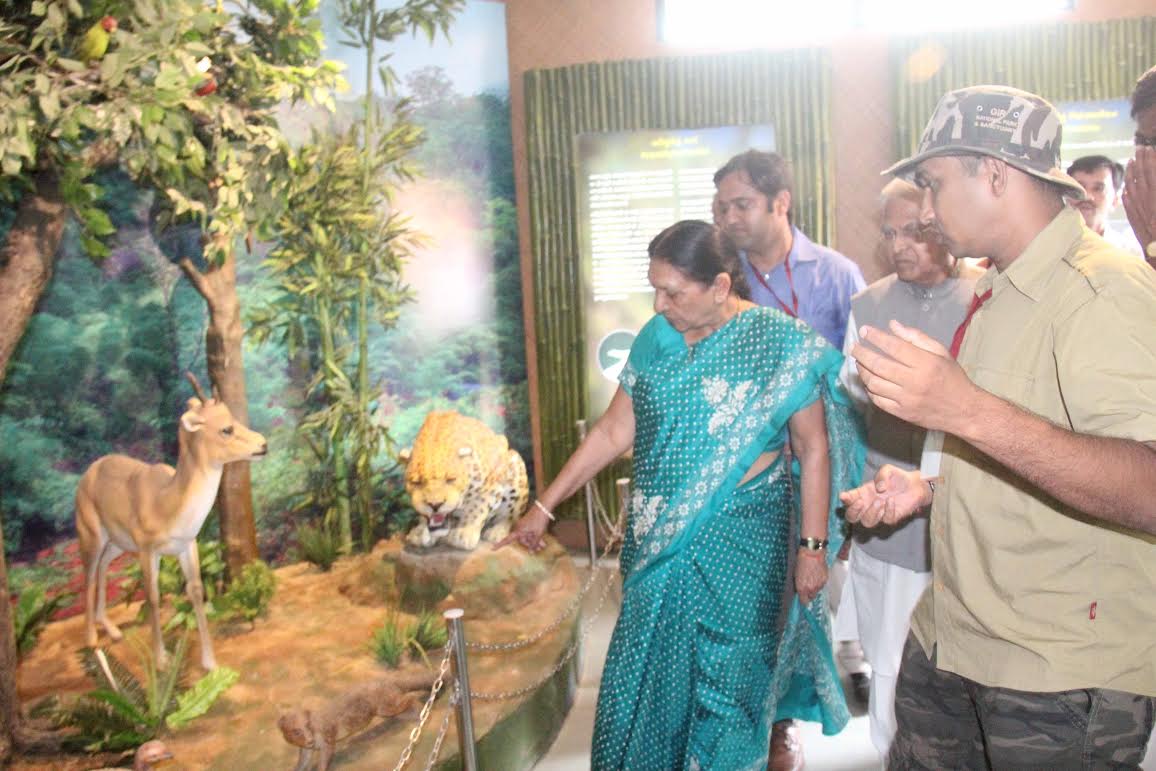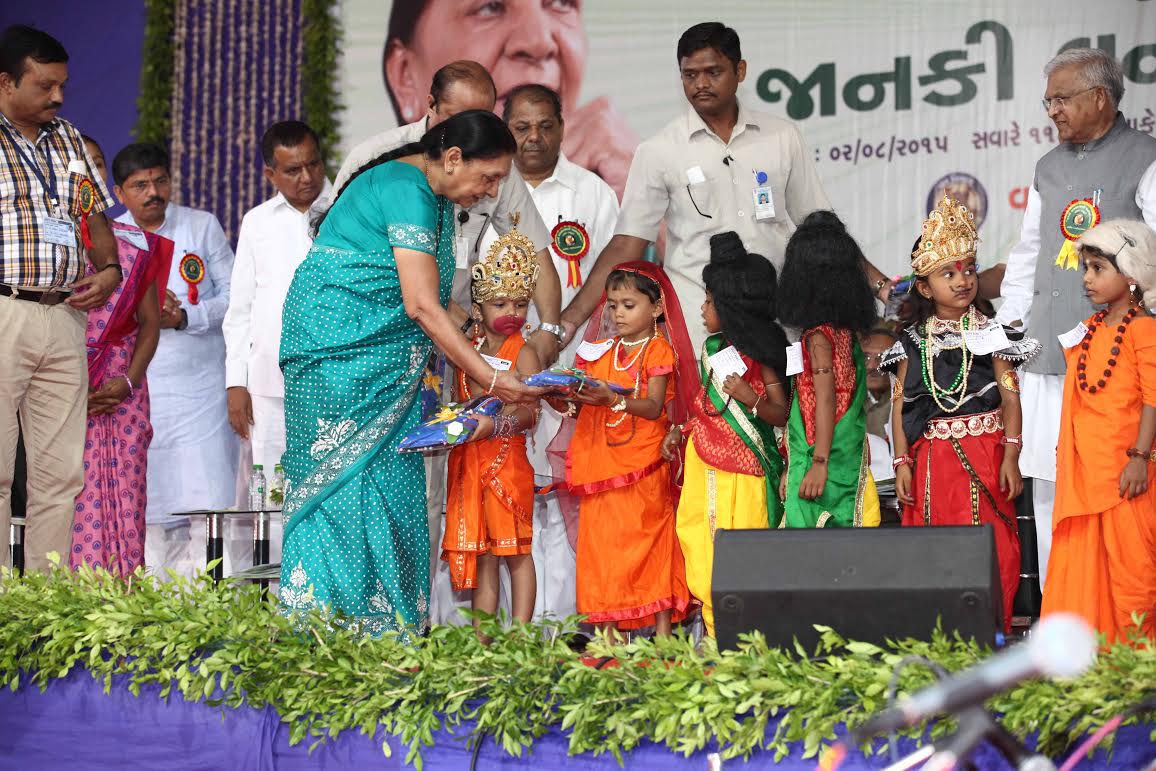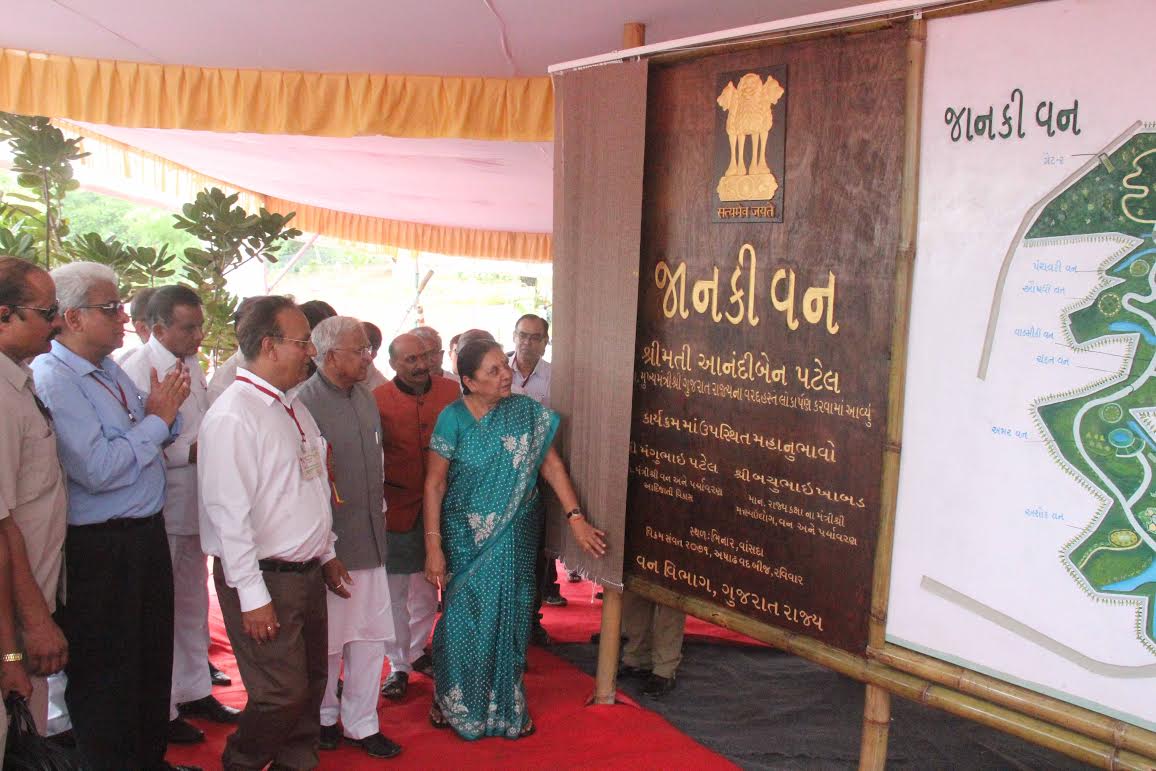 – DeshGujarat